Pasture dieback — species affected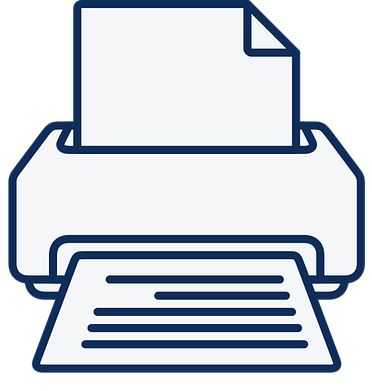 (PDF, 1.4 MB)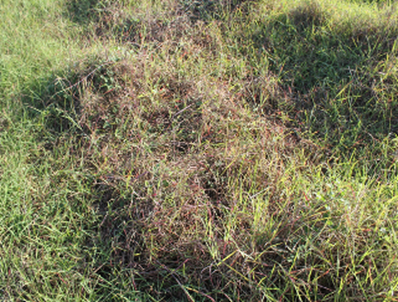 Key messages
Most sown grass-pasture species commonly found in southern, central and northern Queensland have been affected by dieback.
Some native grass-pasture species such as black speargrass, forest bluegrass and golden beard grass have also been reported to have been affected
---
Pasture dieback causes unthrifty growth and premature death of otherwise very productive topical and sub-tropical pastures. The condition has been identified across Queensland, including north Queensland, Mackay-Whitsunday, central Queensland, Wide Bay-Burnett and south-east Queensland regions. The condition causes large losses in pasture production, reducing property carrying capacities and beef production per hectare. The occurrence of dieback in pastures has accelerated in recent years, however it is not a new phenomenon; dieback in buffel grass pastures was reported in Central Queensland in the early 1990s, and dieback-like events were noted in tropical pastures in other areas of the state almost 100 years ago.
Known grass species affected
Most sown grass-pasture species commonly found in southern, central and northern Queensland have been affected by dieback. However, not every susceptible species is affected in every district, demonstrating the complexity of this condition. The sown grasses commonly reported, or known to be affected, are outlined below.
Some native grass-pasture species such as black speargrass (Heteropogon contortus), forest bluegrass (Bothriochloa bladhii) and golden beard grass (Chrysopogon fallax) have also been reported as affected.
| Scientific name | Common name | Cultivar(s) |
| --- | --- | --- |
| Bothriochloa insculpta | Creeping bluegrass | Bisset |
| Cenchrus ciliaris | Buffel | USA (American), Gayndah |
| Chloris gayana | Rhodes | Multiple |
| Dichanthium aristatum | Angleton | Floren |
| Digitaria eriantha | Pangola | |
| Megathyrsus maximus | Panic | Petrie (Green); Gatton |
| Panicum coloratum | Bambatsi panic | Bambatsi |
| Paspalum dilatatum | Paspalum | |
| Paspalum mandiocanum | Broad leaf paspalum | |
| Pennisetum clandestinum | Kikuyu | Multiple |
| Setaria sphacelata | Setaria | Kazungula, Nandi |
| Urochloa decumbens | Signal | Basilisk |
| Urochloa mosambicensis | Sabi | Nixon |
For more information
The Department of Agriculture and Fisheries (DAF) team is encouraging graziers affected by dieback (existing, new, or recovered) to make contact. This will help us understand this condition better, and to provide any available assistance. Please call the DAF Customer Service Centre on 13 25 23.
You can also contact Stuart Buck, Pasture Agronomist and DAF Pasture Dieback Project leader, on (07) 4843 2605, or Nicholas Brazier, Pasture Agronomist, on (07) 4843 2631.
Stakeholders are always welcome to visit your local DAF office and talk to an extension officer.
Related pasture dieback information:
---
Related information