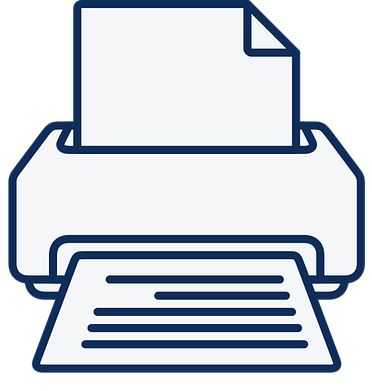 (PDF, 1.7 MB)
Key messages
Multiple research activities are currently underway, however none to date have definitively identified the exact cause of pasture dieback. Multiple pathogenic organisms (e.g. insects, fungi, viruses) could be interacting simultaneously with environmental stress.
While pasture dieback has occurred before, past research was unable to identify effective management solutions.
Current field trials have shown perennial legumes and annual forages are unaffected by pasture dieback. These have performed well when sown into affected paddocks. Depending on type, forages and perennial legumes can provide short and long-term feed and are currently recommended as a solution to restore productivity.
---
Scientific research
The Department of Agriculture and Fisheries (DAF) is conducting scientific research to determine effective management solutions for pasture dieback. Multiple replicated trials are underway including:
Pasture species comparison trials
Management option trials on:

Completely affected pasture (i.e. dead pasture)
Partially affected pasture (i.e. symptomatic but not dead)
Of the techniques being researched (burning, slashing, fertilising, renovating only, spraying fungicides or insecticides), all have demonstrated inconsistent improvements in pasture yield to date. Reseeding with legumes or forages have been successful to restore productivity.
Research into multiple causal agents is being conducted. The pasture mealybug (Heliococcus summervillei) and ground pearl (Margarodes australis) have been associated with pasture dieback. DAF and Queensland University of Technology (QUT) are researching pasture mealybug, and the University of Queensland (UQ) is investigating ground pearl. Other pathogenic organisms including nematodes, fungi, viruses and bacteria are also being investigated by DAF. It is unlikely that directly targeting any of these with pesticides will be an effective management solution due to cost and application practicality issues across extensive grazing lands. In some cases, affected pastures have recovered without any intervention. However, recovery has been inconsistent and should not be relied upon as a solution to this condition. Land managers are encouraged to seek professional advice when determining options applicable to their situation.
DAF's Pasture species comparison trials
The pasture species comparison trials include multiple grasses, with one trial also including legumes. Trial species are outlined in the table below.
Location
Grasses
Legumes
Brian Pastures, Gayndah
Soil: black vertosol.
Original pasture: Bisset creeping bluegrass.
Trial sown: March 2019.
Rhodes grass (multiple)
Panic grass (multiple)
Digit and finger grass
Bluegrass (multiple)
Buffel grass (multiple)
Signal grass
Setaria
Milgara butterfly pea
Progardes desmanthus
Caatinga stylo
Aztec Siratro
Preston burgundy bean
On-farm trial, Boonah
Soil: brown dermosol.
Original pasture: Callide Rhodes grass.
Trial sown: February 2020.
Rhodes grass (multiple)
Panic grass (multiple)
Digit and finger grass
Bluegrass (multiple)
Buffel grass (multiple)
Signal and hybrid Brachiaria
Setaria
Paspalum
Kikuyu
None
Findings to date
Brian Pastures trial, Gayndah:
All perennial legumes have grown well. Sowing legumes that are suitable to the situation is a general recommendation to restore short and long-term productivity when paddocks are affected by pasture dieback.
Buffel grass – especially cultivar Gayndah – showed leaf reddening and yellowing within weeks of germination and establishment. Most plants died about three months after sowing.
All other successfully established grasses, including Bisset creeping bluegrass (the original affected pasture species at this site), have performed well given the seasonal conditions experienced.
On-farm trial, Boonah:
 After the initial 2-3 months, establishment and growth differences were observed between grasses. All that established continue to have very poor root systems. Rhodes, buffel, and some panics established well, whereas kikuyu, paspalum, and setaria did not.
By 5-6 months after sowing, patches are dying out in the Rhodes grass treatments. Many other grasses have retarded growth.