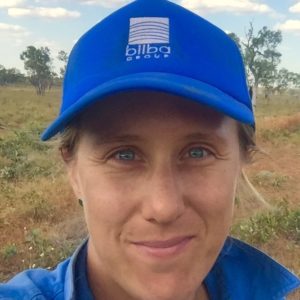 Meg has worked on and off in the Alice Springs region for 12 years. She first came to the Northern Territory as a governess on a station straight out of high school and has worked as a Pastoral Extension Officer in Alice Springs since February 2019. Meg always felt the call of the outback, and as a food lover, knew working in the agriculture industry was her passion. She studied environmental science at university with an aspiration to help understand the landscape and find how to improve its capacity to produce food.
Meg has worked in a number of roles both in private enterprise and for the NT government in a rangeland ecology capacity and weed management. She says her strengths lie in networking and connecting people with the information they are looking for, hence the role she is working in now.
Meg feels lucky to have been able to work with such a range of wonderful people across the NT in the Alice Springs region but also further north, around Tennant Creek and the Barkly, and looks forward to the opportunities ahead.