Getting back to our roots building buffel grass growth models
The amount of pasture that grows each year (or 'pasture growth') dictates stock numbers and long-term carrying capacity estimates for properties. Data collected from native pastures from over 100 sites across Queensland has been used to develop models that predict the pasture productivity of our grazing land types.Measuring pasture growth of the widely sown buffel pastures (~5.1 million ha) will improve our capacity to model the productivity of Queensland's buffel grass pastures.
Researchers from Department of Agriculture and Fisheries spent a week last November in the Emerald region establishing four 'SWIFTSYND' sites on stable, long-term (15+ years) buffel pastures. The SWIFTSYND sites are fenced off to exclude all grazing and were mowed down at the end of the dry season (October/November for Emerald).
We will be visiting the sites four times a year for next two years to collect rainfall, pasture and soil measurements. Pasture samples will be analysed for nitrogen content. This data will be used to calibrate pasture growth models and provide improved long-term carrying capacity information for long-term buffel pastures in Central Queensland.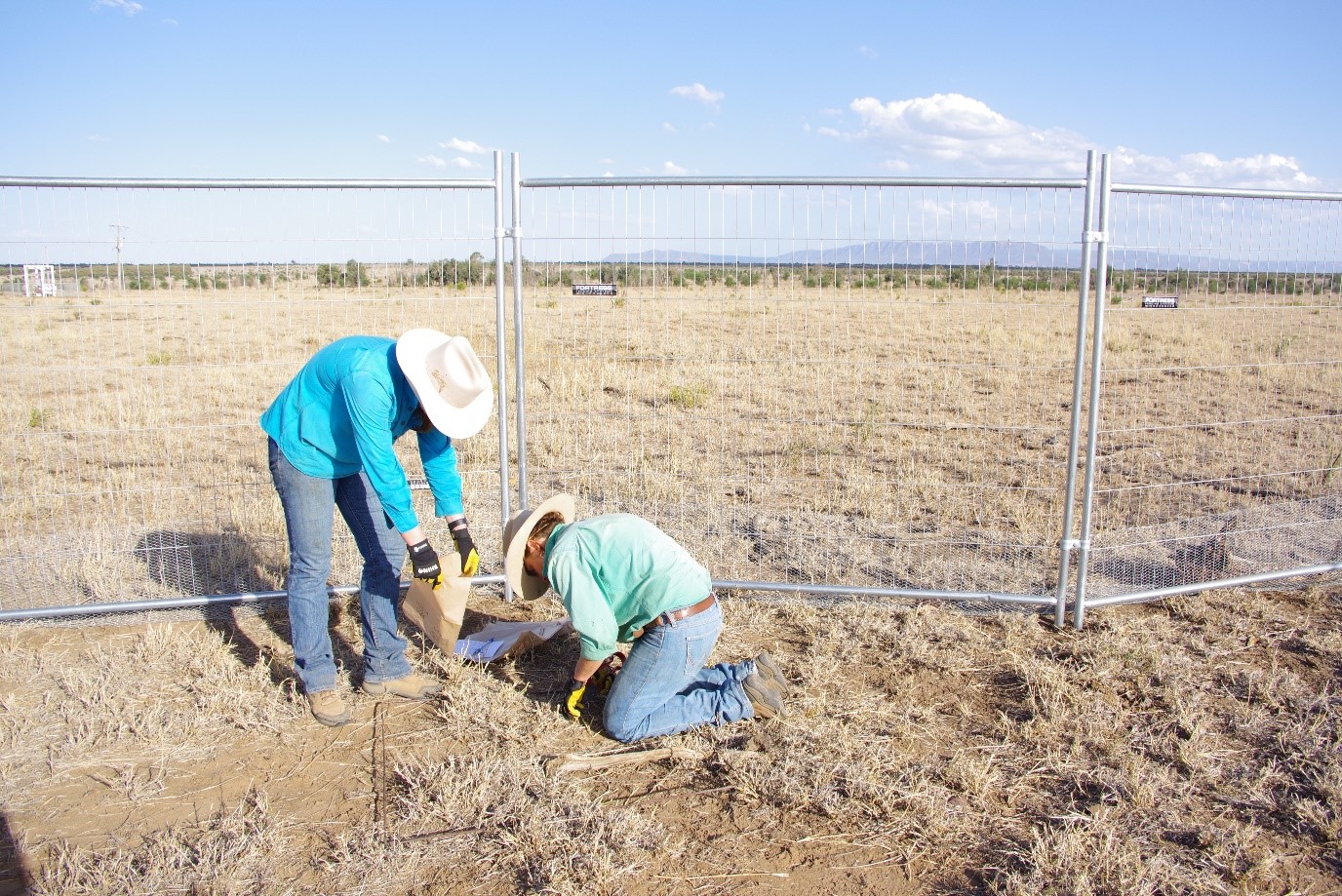 For more information about the Central Queensland buffel study sites, contact Gabrielle Penna, Scientist Grazing Lands, DAF, ph: 07 3708 8455.