Pasture dieback industry network
Applications are open for the Pasture Dieback Industry Network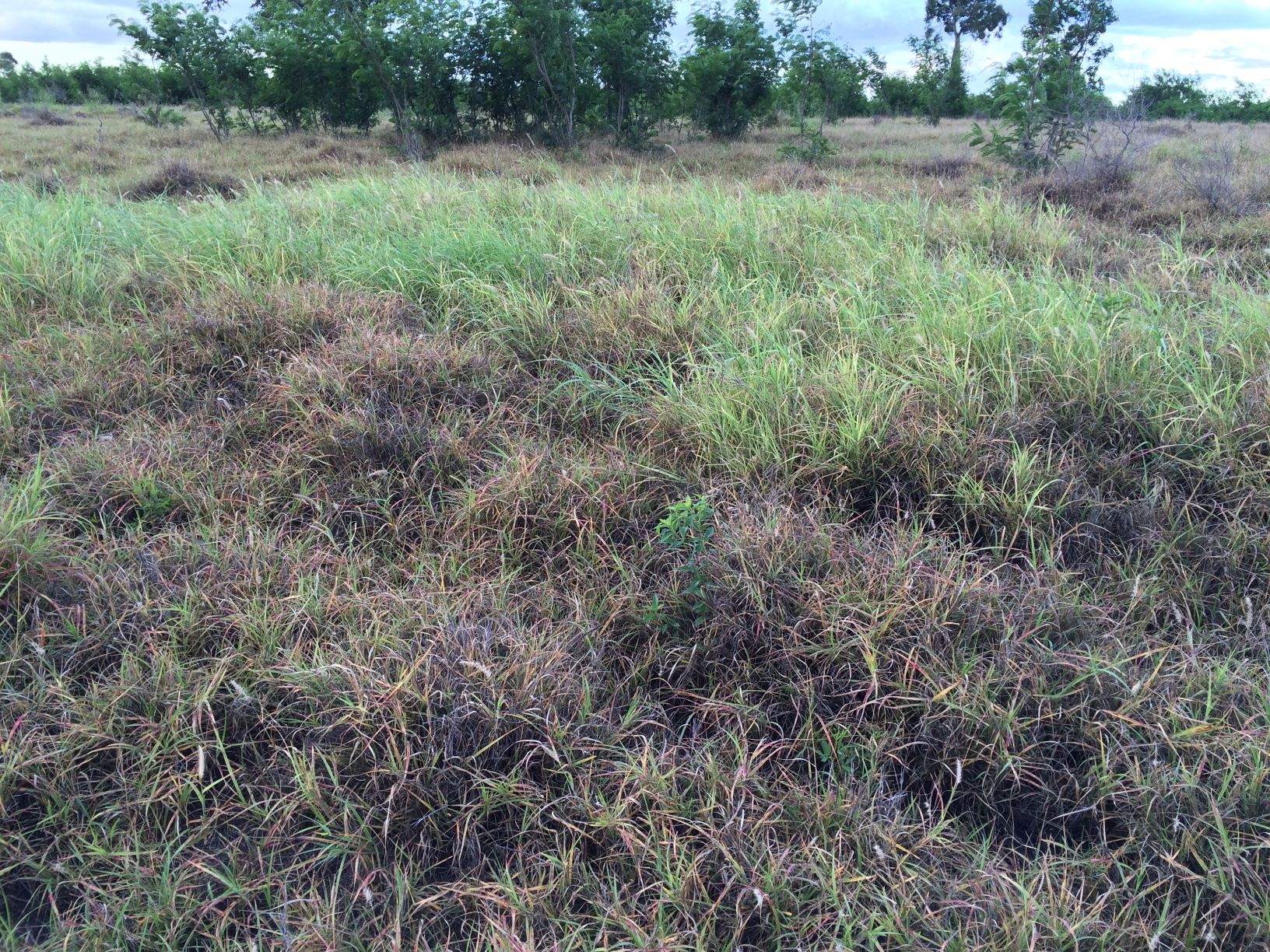 Department of Agriculture and Fisheries (DAF) is conducting a new project co-funded by Meat and Livestock Australia (MLA) to work closely with industry and graziers affected by pasture dieback. This new project (titled: Grazier engagement to increase knowledge, skills and ability to combat pasture dieback) will be conducted in Central Queensland. The project will form the DAF Pasture Dieback Industry Network in which participants will have the opportunity to work with the DAF pasture dieback team to learn more about the condition, and help shape the direction of future research.
A group of interested graziers and industry representatives will be formed and participants will be provided with the latest research findings, given the opportunity for dieback to be diagnosed on property and understand management strategies. Group members will be encouraged to learn from each other, as well as have the opportunity to host on-farm trials, and contribute soil and plant samples from their properties for diagnostic research. Several forums, field days and a bus tour are planned for the group.
The project will run from August 2020 and aims to:
Increase participants knowledge, including current research, about pasture dieback
Support participants to accurately identify and diagnose pasture dieback on their property
Increase participants understanding of potential causal agents
Increase participants understanding of practices that could be used to combat pasture dieback
Streamline information collection of pastures affected by dieback across the state
What's in it for you?
Have dieback on your property formally characterised and identified
Have your questions answered about dieback, voice your ideas and suggestions
Learn about other graziers' experiences including options to restore productivity
Receive research updates from DAF scientists
Opportunity to have field trials conducted on your property
Opportunity to participate in a one-day forum
Opportunity to be involved in a bus-tour to another region to view research sites
Opportunity to attend multiple group events e.g. field days and workshops
Opportunity to participate in economic analyses of dieback impact
Members of the Pasture Dieback Industry Network must:
Be willing to learn about dieback in a group setting and be a constructive participant
Be willing to participate in workshop forums
Be willing to participate in field days or paddock walks
Be willing to participate with on-farm characterisation of dieback – allow DAF staff to visit your property and undertake surveys
Be willing to host a trial site, or provide ideas on what trials should be undertaken in your local region
Be willing to share information regarding dieback, collected on their property, with the dieback program
If you are a grazier or member of the beef industry in central Queensland who would like to apply to be involved in the DAF Pasture Dieback Industry Network and have the opportunity to participate in the first forum on 8 September, please fill out the application form before 25 August. Applications received after this date will be included in the broader member group. Numbers at the forum may be limited depending on the location and the venue's COVID Safe Plan.

Newsletters
To find out more
For more information please contact:
Stuart Buck, Senior Agronomist, (07) 4843 2605 or stuart.buck@daf.qld.gov.au
Nicholas Brazier, Pasture Agronomist, (07) 4843 2631 or nicholas.brazier@daf.qld.gov.au
Kylie Hopkins, Beef Extension Officer, (07) 4843 2615 or kylie.hopkins@daf.qld.gov.au
How to apply
To apply to be a part of the DAF Pasture Dieback Industry Network, click here.