Wambiana grazing trial field day
15-September from 08:30 to 16:30
Details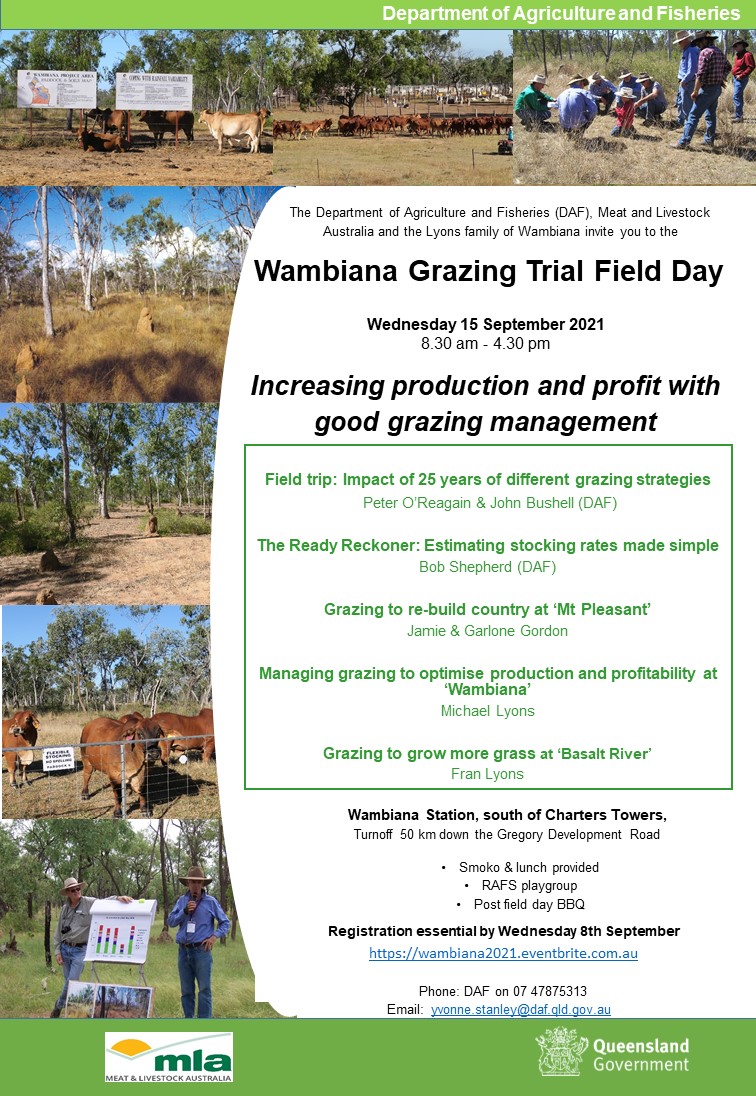 The Department of Agriculture and Fisheries (DAF) is hosting the Wambiana grazing trial field day in the Charters Towers region to look at 25 years of grazing research.
The day will highlight the key fundamentals of good grazing management with leading producers sharing how they apply these principles in practice. Graziers and others interested in building beef businesses through improved grazing management are invited to attend.
On the agenda:
Field trip: Impact of 25 years of different grazing strategies with Peter O'Reagain & John Bushell (DAF)
The Ready Reckoner: Estimating stocking rates made simple with Bob Shepherd (DAF)
Grazing to re-build country at Mt Pleasant with Jamie & Garlone Gordon
Managing grazing to optimise production and profitability at Wambiana with Michael Lyons
Grazing to grow more grass at Basalt River with Fran Lyons
Smoko and lunch will be provided, and RAFS Playgroup will be present to entertain young children from 9am-1pm*.
A BBQ in the afternoon will close the event.

Booking is essential. Please RSVP by Wednesday, 8 September.
COVID-19 regulations apply.
Please bring a hat.