From method to markets—unlocking ecosystem service opportunities for livestock producers
Livestock producers have the potential to store large amounts of carbon in vegetation and soil, as well as support unique biodiversity and healthy water systems.
With more than $2.5 billion in government funds being committed to payments for ecosystem services, livestock properties have the potential to service these markets. However, several key market barriers such as audit and project costs, the size of family-owned businesses, and the impact on livestock productivity, have excluded most livestock producers from participating in these environmental markets while still producing livestock profitably.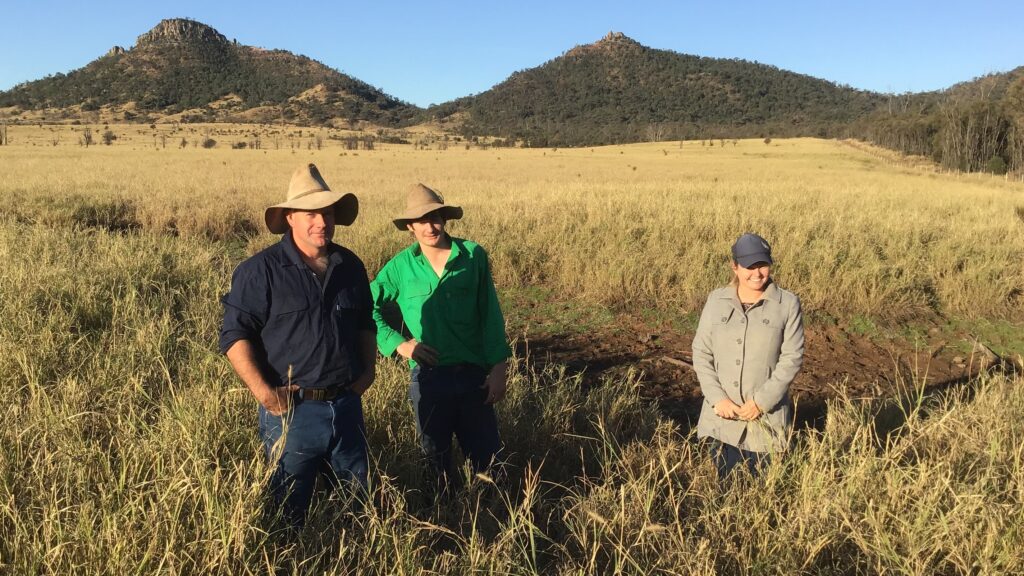 The From method to markets project aims to work with four grazing businesses in central/southern Queensland (along the Brigalow Belt) and western Queensland to identify potential methods for them to demonstrate carbon neutrality and access other ecosystem markets, whilst producing livestock. The project is co-funded by Meat and Livestock Australia, the Land Restoration Fund and Department of Agriculture and Fisheries.
The project team recently conducted property visits, collaborating with producers to discuss their existing production systems, calculate their carbon footprint and identify potential options for generating and demonstrating ecosystem co-benefits such as biodiversity enhancement.  With the opportunities identified, and the producer's goal's aligning with the project, demonstration sites and sampling will occur in the near future.
For more information, contact project coordinator, Kerry Goodwin at Kerry.Goodwin@daf.qld.gov.au.