Integrated R&D Producer Demonstration Sites – Call for Expressions of Interests from WA Northern Beef Producers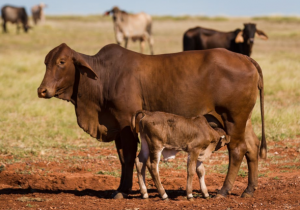 Pastoralists in the Kimberley and Pilbara regions of northern Western Australia have an opportunity to host an Integrated R&D Producer Demonstration (PDS) site on their property.
The Integrated R&D PDS concept directly involves producers in research and development (R&D) by hosting a research trial on their property as a part of a demonstration site.
The demonstration sites are part of a Meat & Livestock Australia initiative, backed by the Department of Primary Industries and Regional Development, Western Australia (DPIRD WA). Multiple trial sites will be set up across the whole of northern WA, with the lead research stations located in the Northern Territory.
The two integrated R&D PDS themes for the WA northern beef producers to participate in are pain relief or phosphorus supplementation (Easy P).
Producer collaborators will receive supported investment from DPIRD to trial either pain relief or phosphorus supplementation on-property, providing an opportunity to implement a new management practice in a supported environment.
DPIRD is looking to establish three PDS locations for each project in the East Kimberley, West Kimberley and Pilbara.  Regionally relevant findings of the study will be extended to the wider beef industry through on-property field days to facilitate peer-to-peer learning between host stations and neighbouring properties.
Pain Relief
The Integrated R&D Pain Relief PDS aims to improve animal welfare outcomes on commercial beef properties by administering pain relief to weaner cattle during the routine husbandry procedures of castration and dehorning.
Producer collaborators will trial Tri-solfen (local anaesthetic) and Meloxicam (non-steroidal anti-inflammatory drug) on-property to assess changes in animal behaviour in response to the pain relief treatment administered.
The trial will run for two consecutive years across a 150-day study period, beginning at the first round muster 2021.
Easy P
Easy P is an easy-to-implement phosphorus (P) supplementation strategy tailored to northern Australian conditions and climate.
The Easy P strategy removes the requirement to distribute supplement throughout the wet season when physical access may become difficult or impossible in some areas.  The Easy P supplementation strategy involves including P in the dry season supplement and pre-positioning bulk P supplement before the start of the wet season.
The Easy P PDS' will run for four years to compare the benefits of the Easy P supplementation strategy with an alternative; either no P supplementation, or traditional wet season P supplementation.
More information
DPIRD encourages producers to get in touch to discuss their eligibility to host a PDS as well as how the trial could be adapted to suit their enterprise.  To find out more, contact DPIRD's Northern Beef Development team at northernbeefdevelopment@dpird.wa.gov.au.
Rach Darwin (Pain Relief)
Development Officer – West Kimberley
Northern Beef Development
Rach.Darwin@dpird.wa.gov.au
T: (08) 9194 1482
M: 0474 781 709
Leah Sackville (Easy P)
Development Officer – Pilbara
Northern Beef Development
Leah.Sackville@dpird.wa.gov.au
T: (08) 9143 7016
M: 0429 981 952