Power in numbers: the Barfield Road Group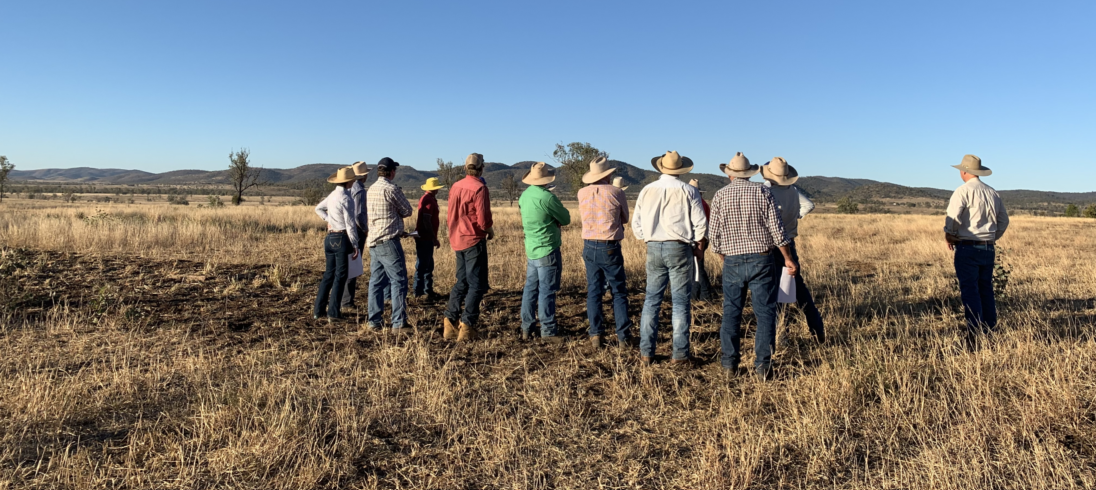 Department of Agriculture and Fisheries (DAF) beef extension staff have been working with graziers and farmers on Barfield Road in Banana to develop a neighbourhood producer group. The 'Barfield Road Group' as it has initially been named, is made up of several multi-generational family businesses that are committed to the long-term sustainability of beef and grain production in their area.
The group have drafted a strategic plan that details the following six themes: environmental sustainability, animal health and welfare, business, people and community, innovation and new technology, and marketing.
"We can see that forming this group will not only help us all make productivity and profitability gains in our businesses, but will build trust and confidence in our product from the wider community. We are listening to consumers about ethical beef production. It is important to us to that our industry is transparent about the way we manage our land, our animals and our business," says Melinee Leather from Barfield Station.
Peer-assessed and supported key performance indicators such as pasture budgeting and property management plans will be used to evaluate group progress. Since May 2019, group members have already participated in activities for forage budgeting, pasture legume establishment, and dry season supplementation. On the agenda for the next twelve months are activities that cover workplace health and safety, biosecurity, supply chain, soil health, business management and animal health.
In October, Alastair and Melanie Shannon will host first aid training at their property 'Wirra'. Melanie says, "The Barfield Road Producer Group has been a great opportunity to network with like-minded landholders within the industry. It has provided me with numerous opportunities to increase my skills and knowledge within the agricultural industry."
Stakeholders such as Teys Australia, Animal Health Australia, Fitzroy Basin Association (FBA), and the Queensland Alliance for Agriculture and Food Innovation have offered letters of support for the Barfield Road Group and in August 2019 the group was successful in securing a Community Grant from FBA.
DAF is proud to facilitate the Barfield Road Group and looks forward to being a part of the achievements of this innovative group of producers.
How was the group formed?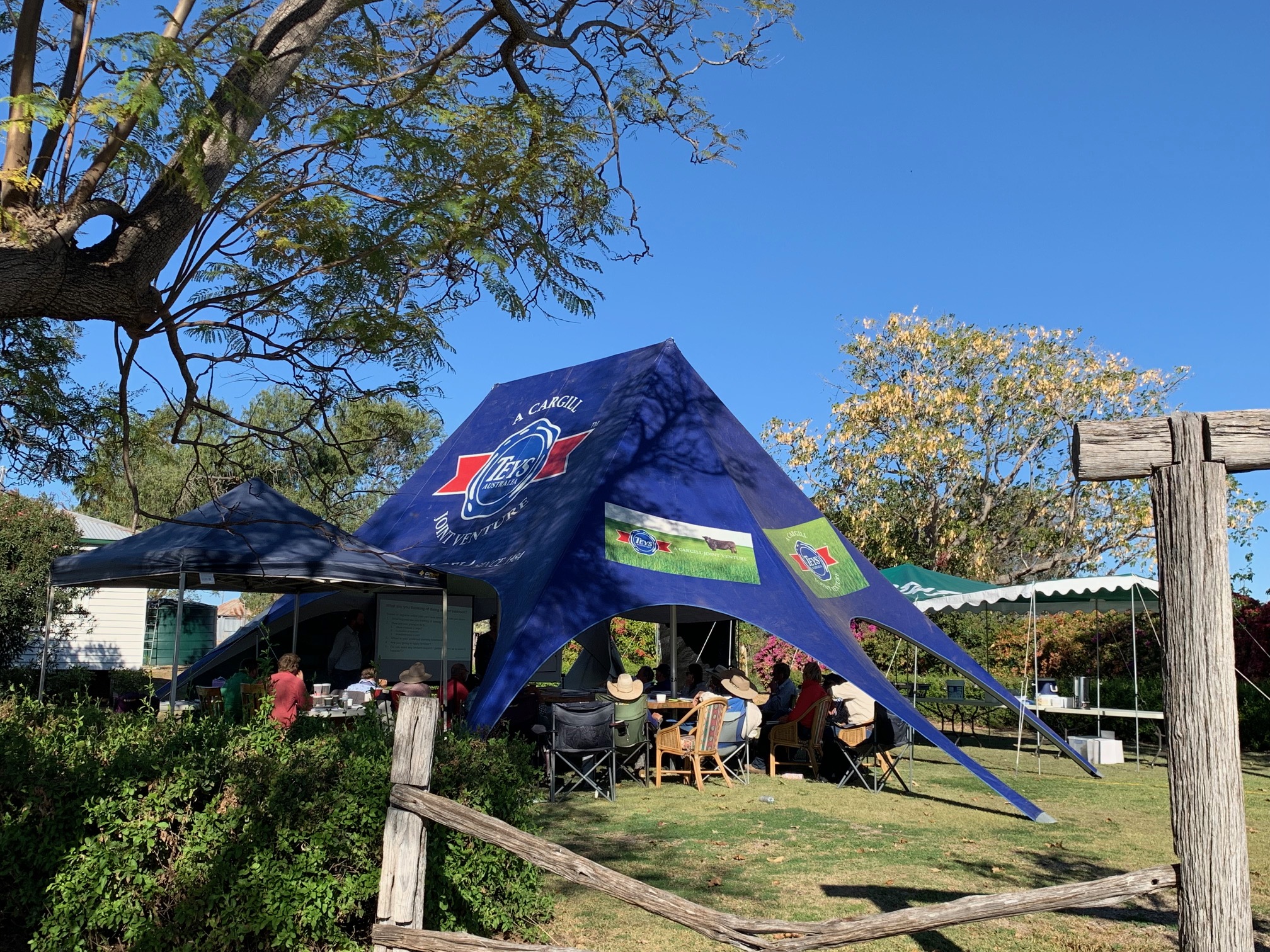 DAF beef extension staff have a long and productive history of working with producers in the Barfield Road district. In recent years, Stuart Buck, Joanna Gangemi, Carly Johnstone and Eloise Moir have all invested many hours into the grazing community including diet quality and nutrition programs, forage budgeting and grazing management, legume and pasture development, animal health and welfare, and business analysis.
In early 2019, Eloise Moir together with grazier Melinee Leather embarked on forming an official working group for the Barfield Road community to streamline DAF's resources and interactions with the producers in the area. The group met for the first time in May 2019. When Eloise joined DAF's beef team in Cloncurry, Kylie Hopkins took over facilitation of the group.
"Working in neighbourhood groups allows peer-to-peer learning and support amongst producers but also enables extension staff to facilitate the delivery of training and information specific to the group's needs. The last four months of working with these graziers in Banana has been an absolute pleasure and I am so pleased to see their enthusiasm for development within their industry" Kylie Hopkins said.
If you have a group of graziers who want to work together towards sustainability outcomes, contact your local beef extension officer.