Save the date: "Cattle, Carbon and Country" BeefUp forum & industry field day – Kidman Springs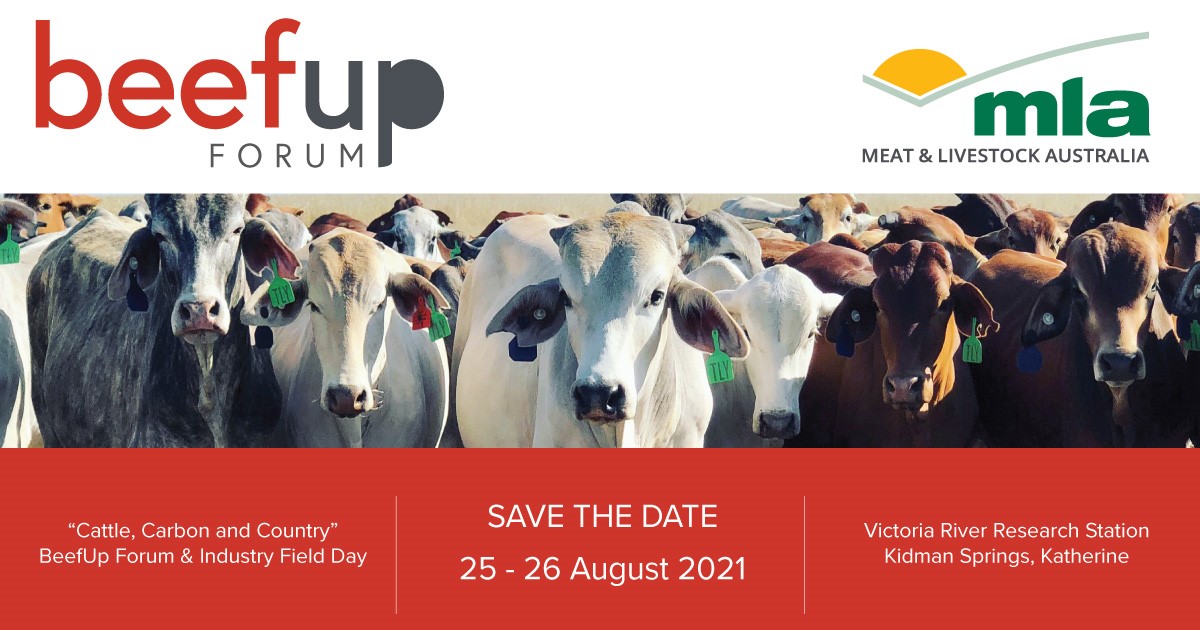 Don't miss our upcoming BeefUp forum and field day, brought to you by Meat & Livestock Australia (MLA), Department of Industry, Tourism and Trade, and the Northern Territory Cattlemen's Association (NTCA).
"Cattle, Carbon and Country" will be held at the Victoria River Research Station (Kidman Springs) on 25 and 26 August 2021.
The event will provide a unique opportunity for northern Australian beef producers and others working in the industry to come together to hear about the latest on-farm research and technologies. The field day will showcase a range of projects, with a focus on the future of carbon within the region and the outlook for the northern beef industry.
Look out for the full program in the coming weeks!
If you have any questions, please contact BeefUp Coordinator, Rosie Peace, on beefup@associatedadvertising.com.au or call (08) 8942 3388.