Sensible Supplementation this dry season, we can help!
Written by Kylie Hopkins, Beef Extension Officer, Department of Agriculture and Fisheries.
Navigating cattle supplements can be tricky…
How much grass do cows need?
Do they have a deficiency?
How can you keep on top of supplement costs?
Luckily the team at the Department of Agriculture and Fisheries have you covered!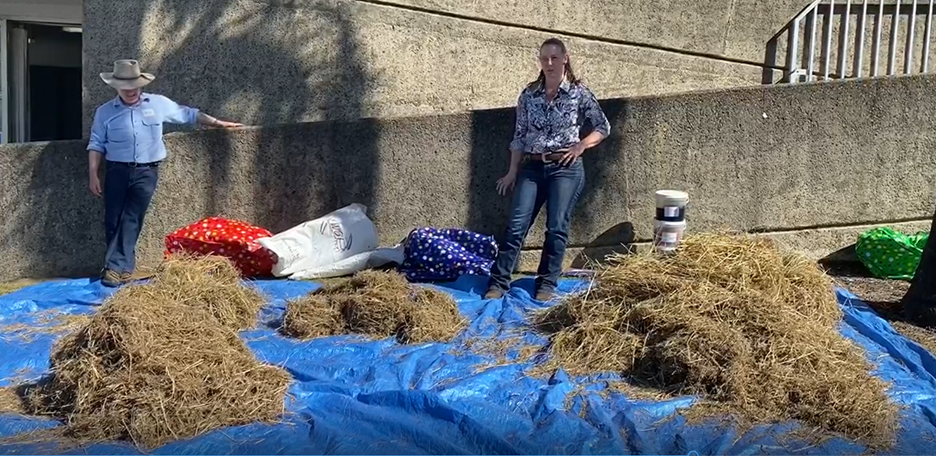 The Beef Extension team are committed to helping Queensland graziers with sensible and successful supplementation programs this dry season. A variety of events are being run around the state, covering topics in practical cattle nutrition like; the food pyramid fundamentals, limiting nutrients, pasture quality and quantity, working with the seasons, daily requirements, reading lick labels, understanding ingredients, and calculating intake and costs.
The workshops follow on from three online webinars delivered in September by Kylie Hopkins and Mick Sullivan, which introduced the concepts of 'sensible supplementation'. The webinars were attended live by 280 people and have since had a further 335 views on the FutureBeef YouTube channel. If you missed the webinars, you can catch them here.
Whilst the webinars have been popular, in-person workshops allow for a more thorough explanation of nutrition concepts and most importantly, more time to assist attendees in developing a nutritional management plan for their property. The workshops feature a mix of the nutritional fundamentals underpinning cattle production in particular the requirements for energy, protein and phosphorus, as well as the impact of legumes on nutrition and profitability. Practical activities cover pasture requirements and breeder management, and a personalised land type report and supplement analysis contribute to an overall property nutrition management plan.
The first workshop in the latest run of Sensible Supplementation workshops was held in Gin Gin on September 20. Attendees rated the overall usefulness of the workshop 6.9 out of 7. Feedback from one attendee said, "I thoroughly enjoyed the presentations from both Kylie and Mick. I have come away with lots of ideas on how we can improve our farming practices to help our breeders in particular. Thank you both once again for a very informative day."
Registration for the upcoming workshops is free and can be done online through the FutureBeef event calendar. Sensible supplementation workshops dates for Queensland are:
November 4 – Twin Hills
November 23 – Gympie
November 24 – Proston
November 25 – Biggenden