Technology for a better farm
GrazingFutures held a 'Technology for a better farm' field day 27 July 2019 showcasing one of the project's walk over weigh (WOW) systems in use in western Queensland. The field day was held at 'Echo Hills', Roma where the technology has been in use since October 2018 with the assistance of livestock managers Anna and Anthony Dunn.
The field day saw in excess of 90 attendees with producers travelling as far as 650 km to be a part of the day. Presenters included 'Echo Hills' property owner, Peter Thompson, and managers Anna and Anthony Dunn, Tim Emery – (Tropical Beef Technology Services), Col Paton (EcoRich Grazing), Phil Tickle (Cibo Labs) and Tim Driver (TruTest).
Attendees were provided with a property tour and participated in a practical demonstration of forage budgeting with Col Paton, as well as seeing the WOW system in action with trial steers coming off water. A question and answer session was held on-site that allowed producers to better understand the technical capabilities and practicality of WOW.
The average satisfaction rating for the day was 9/10 with every attendee indicating that they gained new knowledge or learnt a new skill from the event.
The WOW project is continuing at 'Echo Hills' with data collected to date to be summarised for publication, follow up support to field day attendees on forage budgeting to be conducted, a second day to be planned and ongoing trials with the existing mob continuing into the future.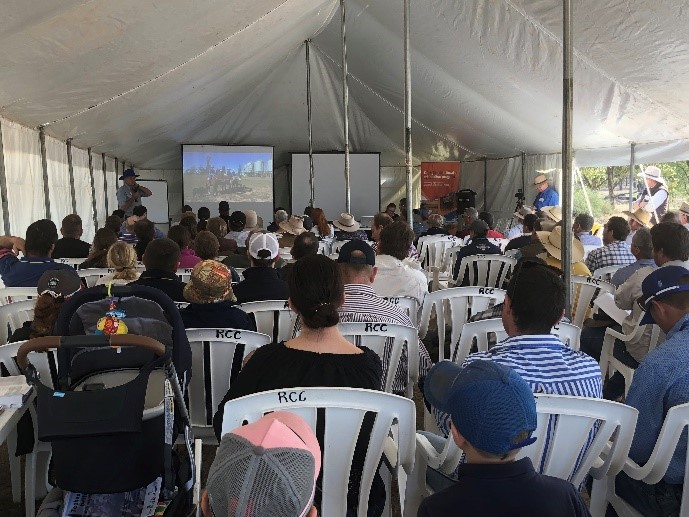 For more information regarding the 'Echo Hills' WOW project visit Walk over weigh in western Queensland.