The future of the burger amidst the rise of fake meats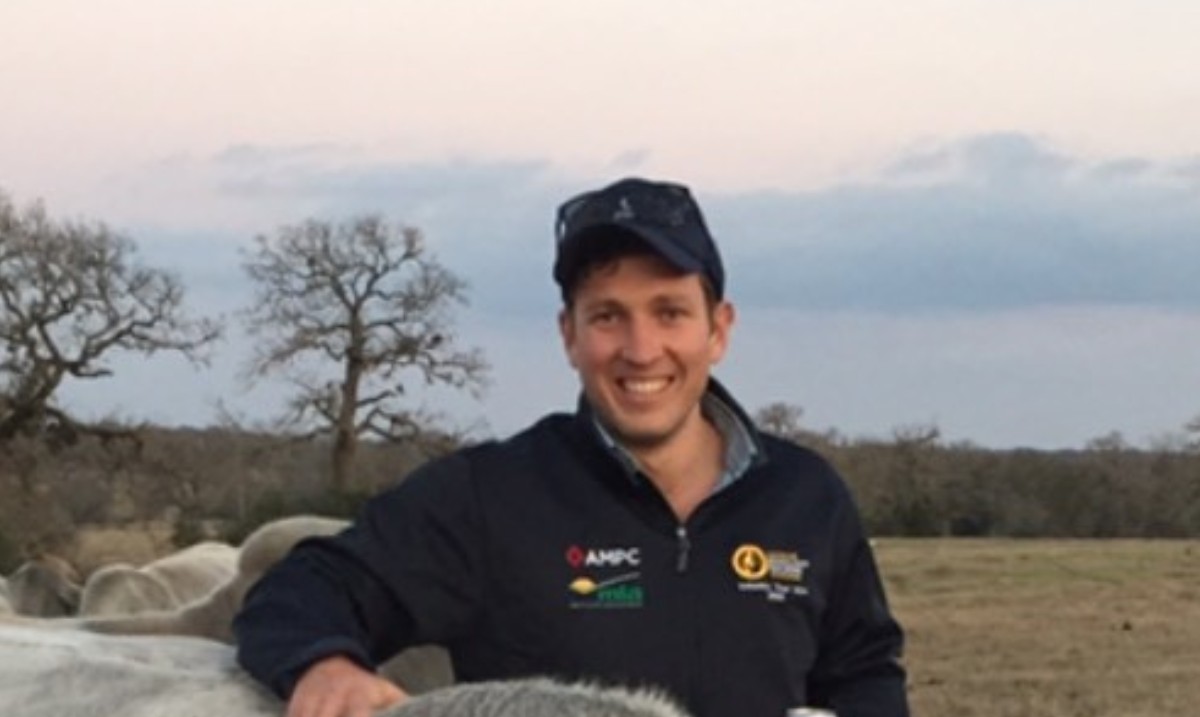 The Burger Beef – in what direction is the burger industry heading?
How does a country with 327 million people go about producing and supplying enough meat to meet daily consumer demands, as well as export to other countries?
Department of Agriculture and Fisheries Beef Extension Officer, Kieran Smith, recently ventured over to the USA as part of the Australian national Intercollegiate Meat Judging Association (ICMJ) team to find out. Below is an exert from a larger report Kieran wrote regarding his learnings about the future of the humble beef burger.
As part of the Australian national Intercollegiate Meat Judging Association (ICMJ) team, I toured six states of the USA, competing in two meat judging competitions, as well as looking at the meat industry in a country with over 12 times the population of Australia. We visited leading participants across the whole of the supply chain, from seedstock through to retail.
Each member of the team was given a topic to focus on while over in the USA. My topic was the future of the burger, amidst the rise of fake meats. A few trip highlights relating to this were; a visit to the Cargill Innovation Centre in Wichita, Kansas, where value added burger products and alternate protein patties are being created and trialled, as well as the Cargill Grind Plant in Fort Worth, Texas, which has the capacity to produce 4 million burger patties in a single day!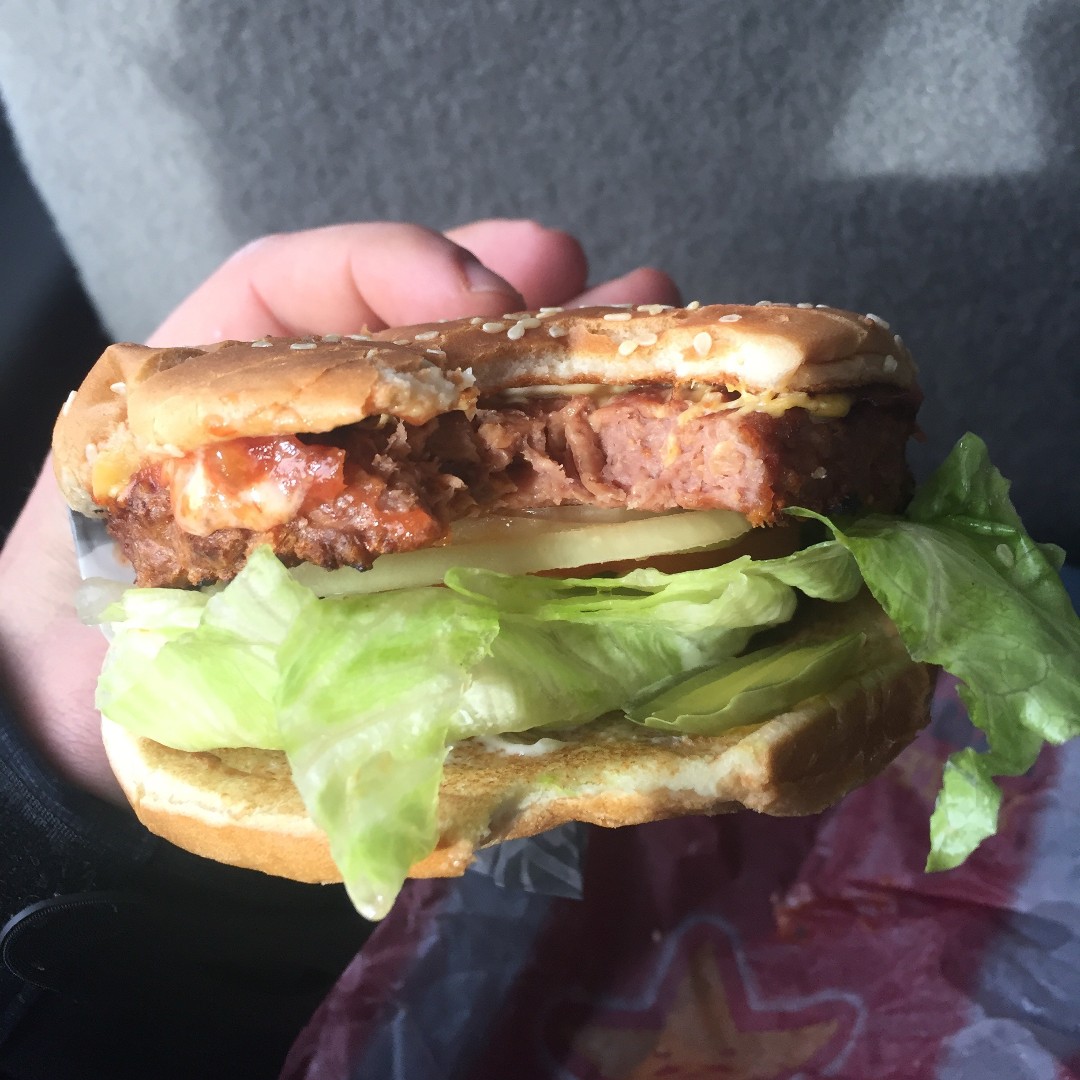 Burgers are a quintessential meal in the USA, making up around 64% of the beef eaten by consumers in food retail outlets. Australia is a major player in this market through the export of large amounts of frozen lean meat trim to the USA.  Around two thirds of beef exported to the USA from Australia is 90-95% chemical lean (commonly referred to as CL), primarily for use in ground beef products such as burgers, to dilute excess amounts of domestic fatty trim produced by the fed cattle industry.
The US beef herd and beef imports fluctuate simultaneously. As the US herd increases and plateaus, so too does demand for lean trim from Australia to blend with fatty trim from their domestic grain fed cattle. Conversely, when US herd numbers are declining, due to drought events or an oversupply of cattle, the demand for Australian lean meat contracts.
In addition, consumer demands and burger consumption trends within the US have the potential to affect the Australian lean beef export market. Recent consumer trends have been skewed towards healthier products, an increasing awareness of the environmental impacts of food, a demand for fresh products, and a growing amount of labelling and branding of products. Due to the market share of major retail chains such as McDonalds and Burger King, shifts in marketing towards fresh products and the inclusion of alternate protein burgers such as the Beyond and Impossible Burger have the potential to affect the demand for Australian lean meat.
These alternate protein products are commonly promoted to be a healthier alternative to beef, with a smaller environmental footprint of production. However, there are few comprehensive comparative studies to support or reject these claims. Nevertheless, despite the large amount of attention these products raise in the media, the current market share of alternative protein products is still only approximately 0.5% in the USA food service industry.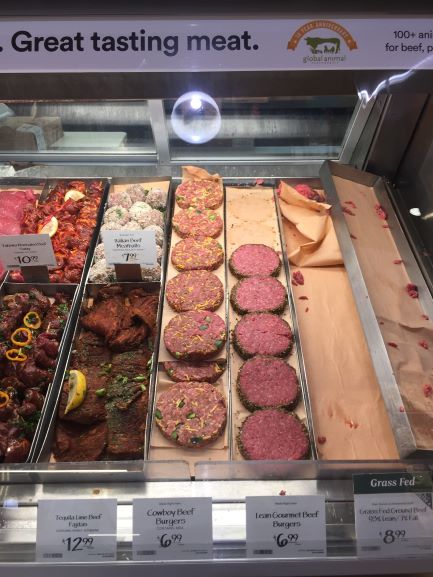 Several major food franchises such as McDonald's and Burger King have introduced 'fresh' (never frozen) burger products to their menus in the hope that consumers perceive the product to be of higher quality and a better overall eating experience. McDonald's made the shift to 'fresh' Quarter Pounder burgers in 2018 and reported a 30% increase in sales of these burgers in 2019 within USA restaurants. In a quantitative online survey conducted by Ypulse, funded by Beef Checkoff in 2016, 17% of 1242 millennial participants responded they were trying to consume less burgers from fast food restaurants. It was found that amongst these individuals, 47% responded that "knowing beef is fresh" would be a key motivator for them to increase fast food burger consumption. Australia is limited somewhat in its capacity to meet the growing demand for fresh beef burgers, as trim products tend to have a lower shelf life than primals when stored as a fresh bulk product, combined with an extended transport distance to the USA, limiting exports.
As consumers are becoming more conscious of purchasing decisions, the consumption of branded grass-fed products in the USA is increasing. Grass-fed beef products are viewed by consumers to be more natural and healthier, as well as being better for the environment and animal welfare. The USA has a limited capacity to produce grass-fed products, with around 90% of cattle produced in the USA being finished on grain. Hence, there is the possibility of increased grass-fed exports to the USA. In 2019, approximately 73% of the 252,000 tonnes of beef exported from Australia to the USA was in the form of frozen grass-fed products.
Although Australia's geographical distance from the US puts Australian beef at a competitive disadvantage to other countries, its reputation for high food safety standards ensures that there will be a place for the lean, healthy and grass-fed Australian beef trim.
Further research needs to be conducted into a true comparison of environmental and health impacts of beef burgers and alternative protein burgers. Nevertheless, the global demand for protein is still growing and there is likely to be a position for both products in the burger industry in future.