Tips & Topics at Tooloombilla
Another Tips & Topics Day was held in south west Queensland recently with more than thirty-five beef producers in attendance.
The difference between a regular field day and a Tips & Topics Day, is that the topics are prioritised based from the results of a survey of 20 producers from the local community, each suggesting up to six topics that they might like to hear presented, and the engagement opportunity that is encouraged between producers and service providers.
The six top survey results for the Tooloombilla event included:
Digital connectivity from a beef producer perspective, presented by Andrew Sevil from "Whyenbah"
Bull buying considerations, presented by Tim Emery of Tropical Beef Technology Solutions
Succession planning roadblocks, presented by Mark Westcott of Strategic Evolution
Breeder nutrition and timing of calving with Mick Sullivan, Department of Agriculture and Fisheries
Mental health in the rural community, with Mary O'Brien from Are You Bogged Mate?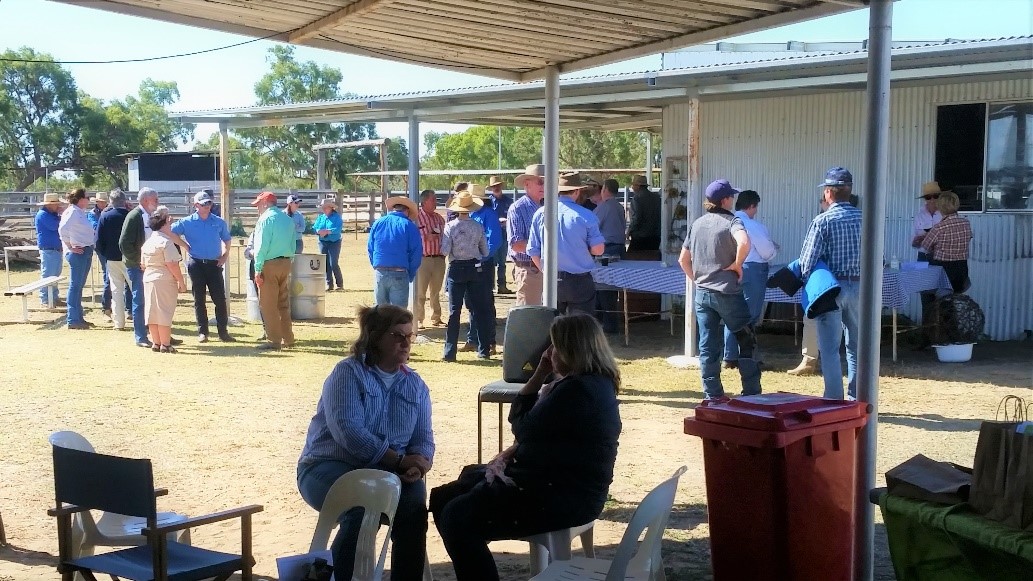 A complication that is regularly faced on Tips & Topics Days in south west Queensland, as occurred at this event at Tooloombilla, is the lack of mobile reception at small townships in regional locations – a challenge when three of the six presentations required digital connectivity.
Prior to the day, local property owner, Andrew Sevil of Wyenbar, created a WiFi link between the Tooloombilla house satellite and the Rodeo Grounds about one kilometre away where this event was being held; this was a very simple demonstration of how digital connectivity can easily be established on a remote property. It is by using similar techniques that Andrew has successfully WiFi'ed his whole Dirranbandi property.
By providing digital connectivity, Tim Emery of Tropical Beef Technology Services, was able to demonstrate online tools that can assist with bull selection and Andrew to present data, video and imagery of real time monitoring of his Dirranbandi property, more than 250 km to the south.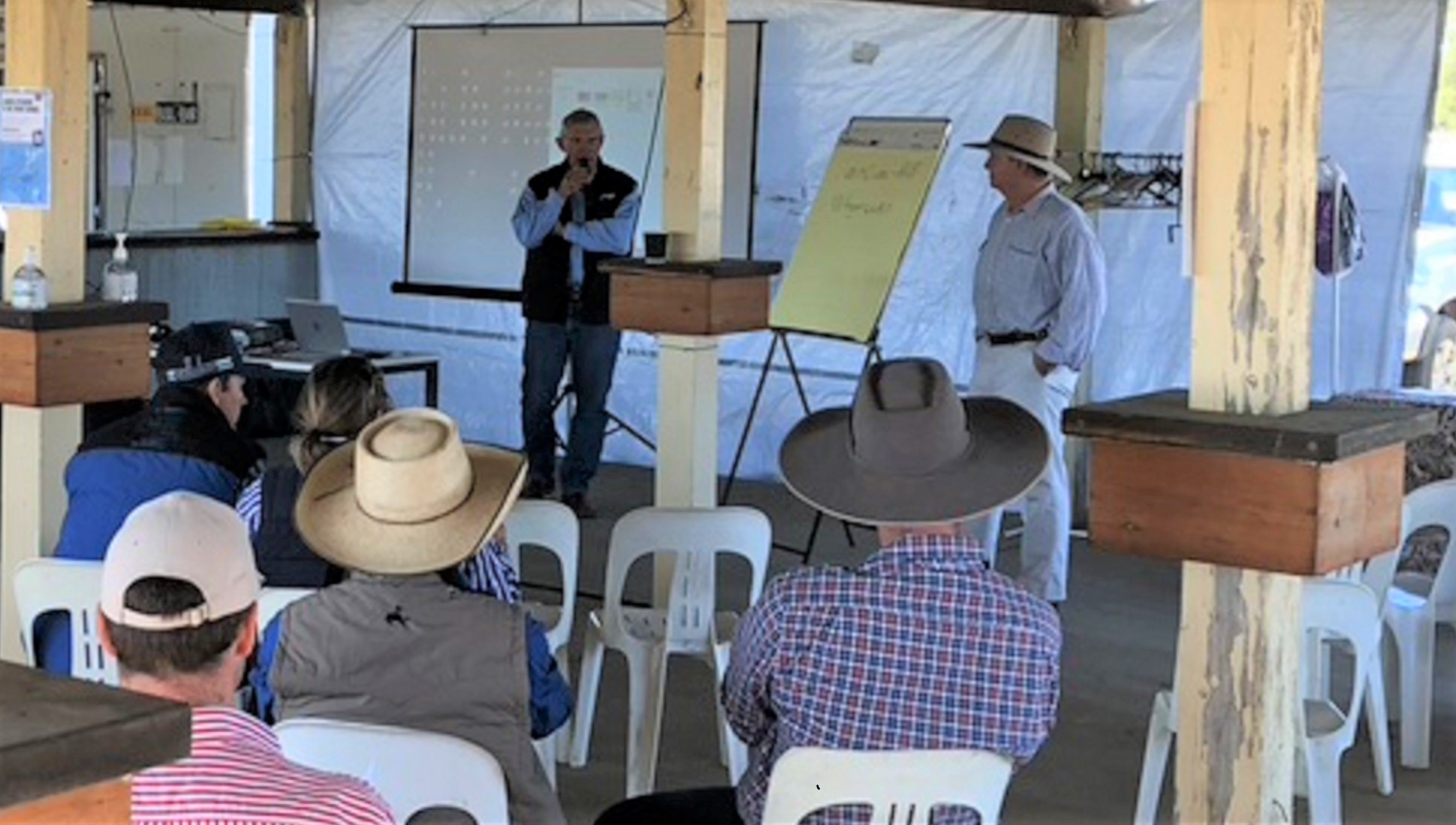 Most producers were from the wider Tooloombilla area, south from Mitchell and east from Injune. While, service providers and presenters travelled from as far away regionally as Rockhampton, Toowoomba, Brisbane and Roma
The purpose of a "Tips & Topics" day is stakeholder engagement. The process seeks to engage producers and service providers, in a wider local area, gathering them into a central location to hear timely and relevant presentations on topics suggested by the producers.
Follow up activities and workshops to be organised in the Tooloombilla area as a result of interest generated by this day include;
Estimated Breeding Values and bull selection
Digital connectivity and telemetry options
Cattle nutrition.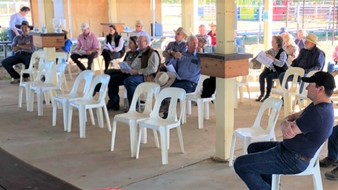 Thanks must go to the Bim and Susan Struss for being host for the day, the Tooloombilla Rodeo and Campdraft  Association for catering; as it must to the travel effort put in by Mark Westcott, Mick Sullivan, Marie Vitelli and Gail Courte in getting there for the day.
Smoko was sponsored by Queensland Rural and Industry Development Authority and lunch on the day was sponsored by Maranoa Regional Council through the Tackling Regional Adversity through Integrated Care (TRAIC) initiative supporting Queensland regions affected by droughts, disasters and other crises.