Agri-Business by Design: Business Intensive Program – Townsville
Tuesday 17 April 2018 @ 9:00 am

-

Wednesday 18 April 2018 @ 5:00 pm
Details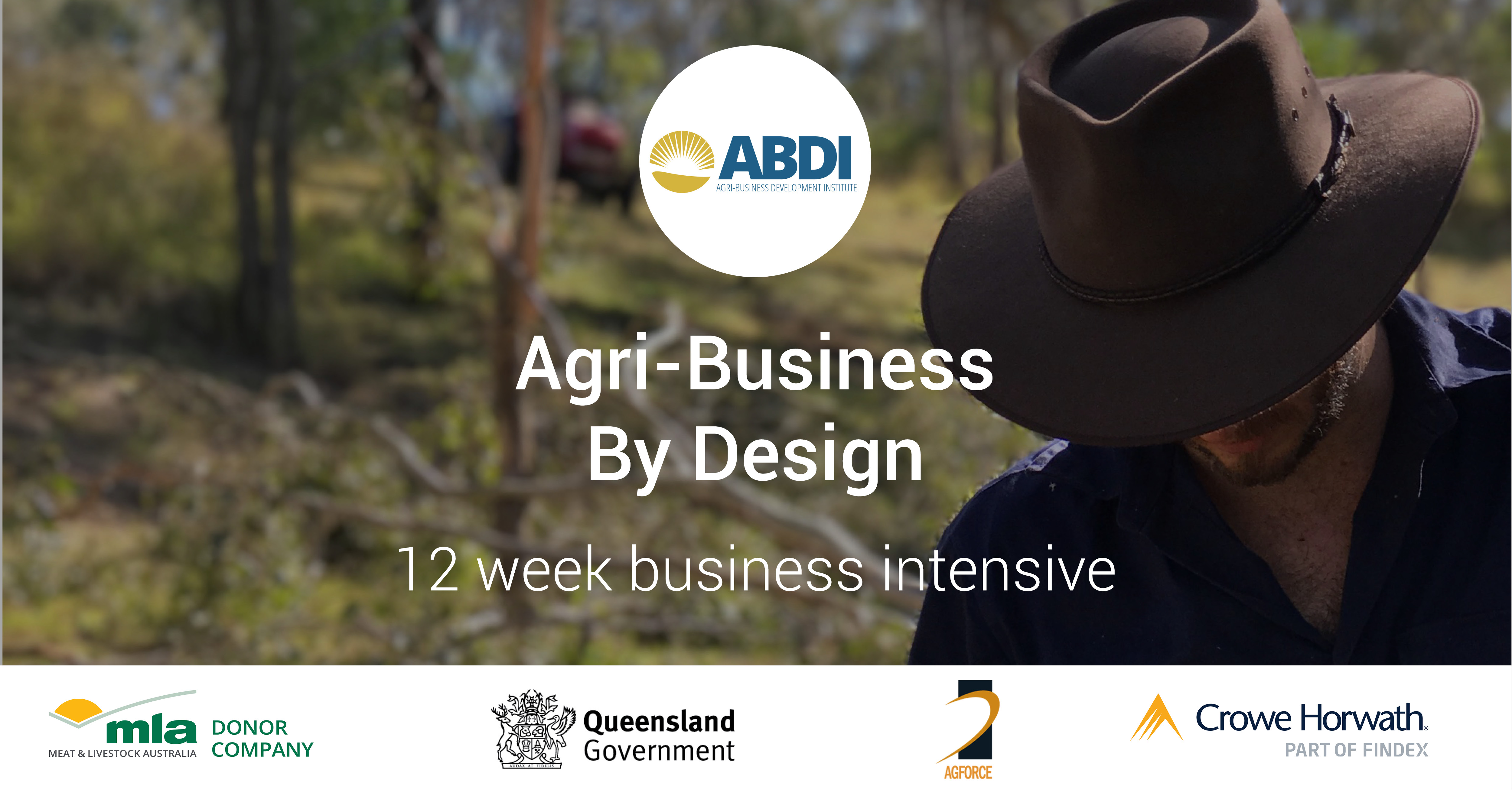 Are there areas of your business management that you would like to improve?
Running an effective business is more than just knowing your production numbers.
Many in agribusiness have questions around staff/family management, financial management, business growth, as well as marketing and customer engagement.
The 12-week Agri-Business By Design Program is a comprehensive and intensive business program. It has been created for agribusinesses across all sectors and is designed to work through some core business management issues in your business.
It commences with a workshop in Townsville on the 17-18 April 2018 and is followed by online learning and mentoring.  
What's it about?
Many business owners, managers and entrepreneurs are looking to focus on their business growth, or fine-tune their current business management processes, in order to capitalise on current opportunities in the marketplace.
This program is designed to provide participants with the fundamentals of business best practice, that they can then apply to their own business.
What's included in the program?
Commencing with a two-day workshop, the program features discussion around business planning, customers and marketing, financial fundamentals, staff management, communication, and more. This workshop will then be followed by on-going online learning and several group business mentoring sessions over a 12-week period.
Participants will develop their own business action plan that describes what needs to the actioned in their business over the coming six months.
How to get involved?
Please register by the 10 April 2018. An early bird discount of 10% is available until 3 April 2018. Enter the code TOWNSVILLEEARLY when you register.
As part of the Natural Disaster Resilience Project associated with TC Debbie, participants may be eligible to access a rebate ($250 per person up to $500 per enterprise). Please enquire for details.
More information
This program is supported by MLA (through the MLA Donor Company), the Queensland Department of Agriculture and Fisheries (DAF), AgForce and CroweHorwath.