BeefUp Forum — Newman
Details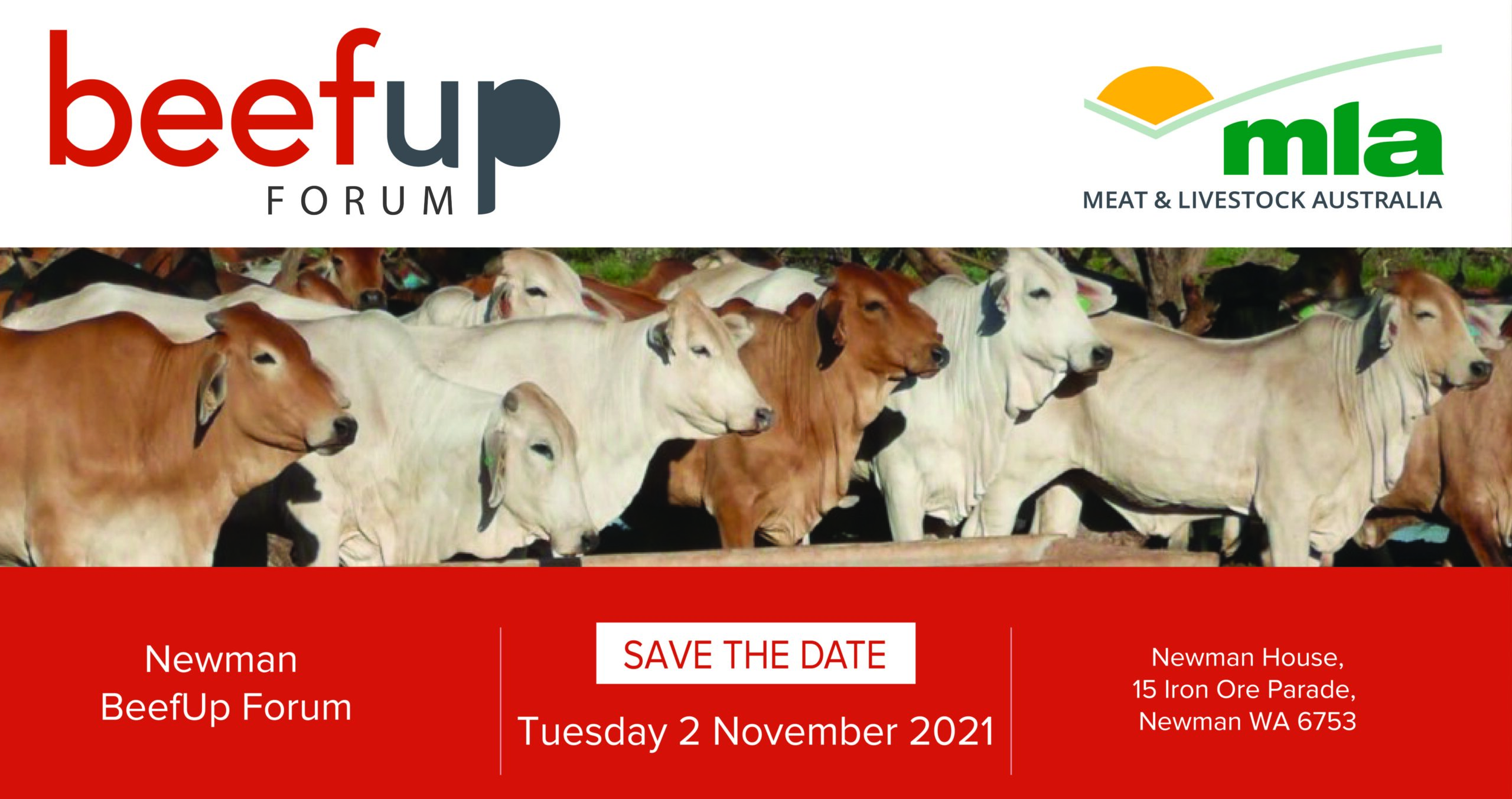 An MLA Beefup Forum is coming to the Pilbara Region, you can register now to attend the event which will be on 2 November, in Newman, at the Newman House.
Meat and Livestock Australia have tailored this year's program with the help of local producers to specifically suit the Western Australian industry.
BeefUp forums provide an opportunity for northern Australian beef producers to learn something new, stay up to date with the latest on-farm research and technologies and meet others working in the cattle industry.
To register your interest to attend the Newman BeefUp Forum please contact Rosie on beefup@associatedadvertising.com.au