Understanding soil productivity with Damien O'Sullivan – Manumbar
Details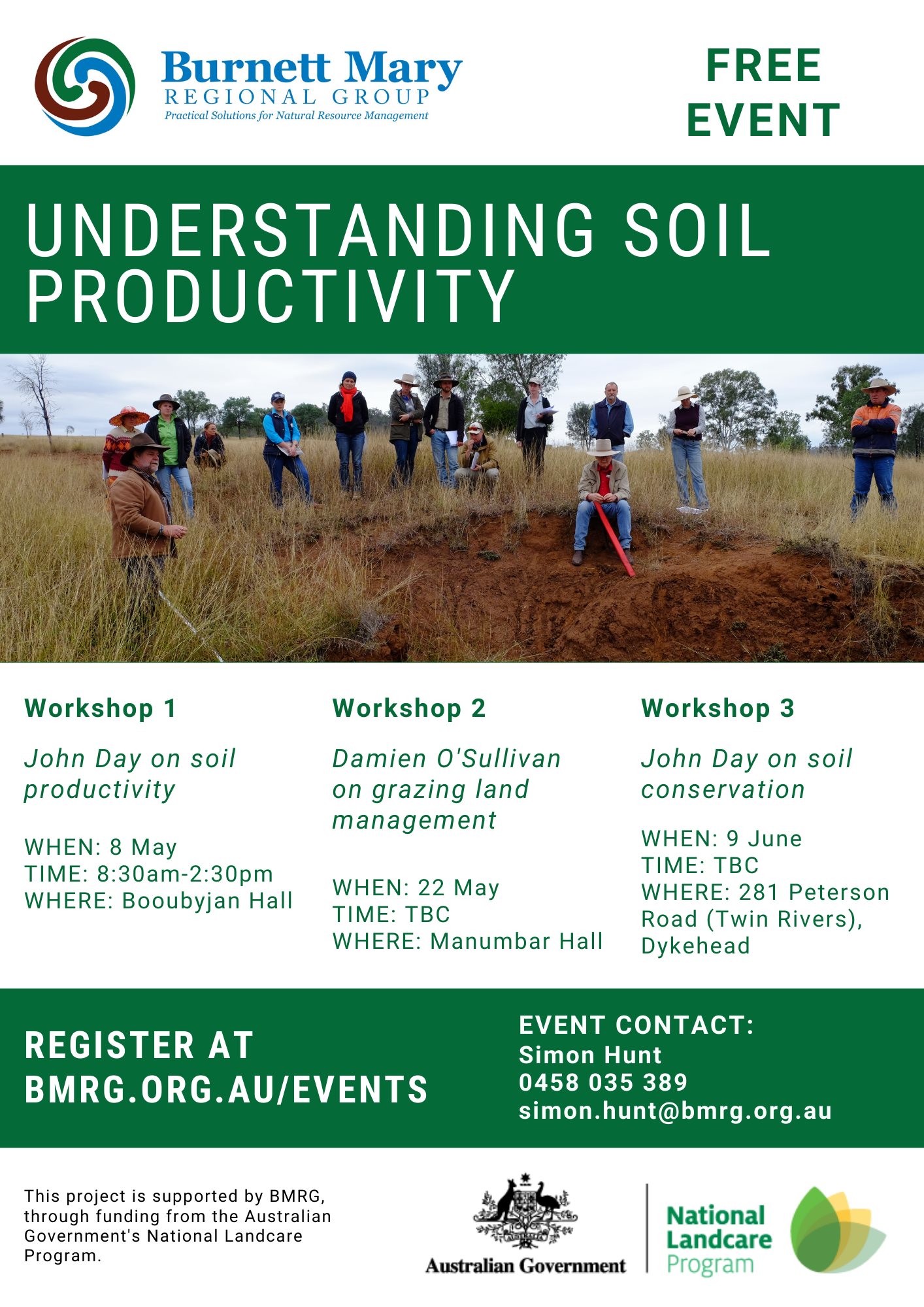 Join the Burnett Mary Regional Group for the second of three Understanding Soil Productivity workshops at Manumbar Hall, 22 May. At this event, attendees will hear from Damien O'Sullivan on grazing land management.
Registration is essential
To find out more information or to RSVP, contact Simon Hunt, 0458 035 389.