P is for profit and for phosphorus Part 2: Kidman Springs P study and future research
Phosphorus (P) deficiency can have a major impact on animal health, fertility and performance, frequently resulting in lost profit on beef enterprises in Northern Australia.
In this webinar recording, Tim Schatz (Principal Livestock Research Officer, Northern Territory Department of Industry, Tourism and Trade) takes an in-depth look at the phosphorus deficiency research undertaken (to date) and the learnings you can consider in your business.
During the presentation, Tim discusses the following topics:
what we learnt from the Kidman Springs (Northern Territory) phosphorus study
future phosphorus research relating to the practical and economic feeding of it (Easy P supplementation strategy).
You can watch the full recording or use the playlist below to jump to the start of a particular section within the presentation. 19:16; published 28 May 2020 by FutureBeefAu.
Download a copy of the presentation – Kidman phosphorus trial 2020 (PDF, 1.74 MB).
The first presentation in this webinar by Mick Sullivan (DAF) about why feed phosphorus to cattle in northern Australia is listed below under additional resources.
Playlist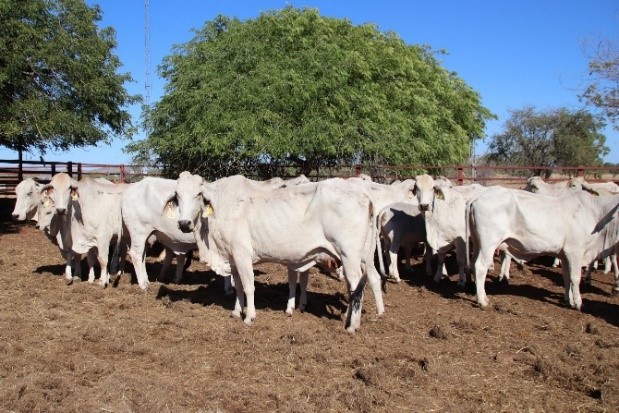 ---
Additional resources addressing phosphorus deficiency
← P is for profit and phosphorus Part 1: Why feed phosphorus to cattle in northern Australia?
← Phosphorus supplementation of cattle in northern Australia
← Improving beef business performance with phosphorus supplementation
← New phosphorus nutrition tools available online.