Old Man Plains Research Station, Alice Springs
The Old Man Plains Research Station (OMP) has experienced considerable change since it was established by the Northern Territory Government in 2002. The research station was previously a single paddock within the Owen Springs pastoral lease. It had minimal infrastructure and land condition was in need of attention. It has become an important site of research into pastoral production in the highly variable climate of Central Australia.
Work at OMP spans many aspects of the cattle industry, such as cattle production systems, technological innovations, grazing systems, land condition restoration, carrying capacity planning and pasture management.
Rangelands
OMP has been successfully developed to enable research into grazing systems which is integrated with cattle production research. Maintaining or improving land condition has been front and centre in all of the research conducted. In 2002, much of the property was in land condition C or D due to a history of heavy utilization compounded by minimal infrastructure such as water points and fencing. The introduction of appropriate stocking rates and strategic infrastructure development has facilitated significant improvement in land condition.

Cattle
The property sustains a Droughtmaster-based breeding herd of 300-400, with 140-170 steers of approximately 30 months of age being turned off annually. Herd bulls are also bred on the property.
The breeding herd on OMP is used for the demonstration of performance recording techniques, benefits of objective selection for genetic progress and best-practice cattle management in Central Australia. Breeding objectives for this herd include producing cattle that are adapted to the arid climate, while also have the versatility to meet requirements for northern live export markets, interstate store markets, and trade-weight cattle in southern abattoirs.
Record keeping has enabled the herd to be improved through better selection for fertility, temperament and horn status. The adoption of a controlled mating system has reduced the variability in calves produced for use in research. Controlled mating also provides opportunities to rest bulls, while allowing for the turn-off of unproductive breeders in better body condition without the need to spay.
Industry Links
The importance of this research facility was recognised by industry leaders, as well as the research fraternity, at the Northern Beef Research Update Conference held in Darwin during August 2011. The National Beef Research and Development strategy development committee has also identified OMP as a research station of national importance due to its locality in the arid zone of Australia.
The facility is well positioned to assist Central Australian producers to build long-term resilience in their cattle production.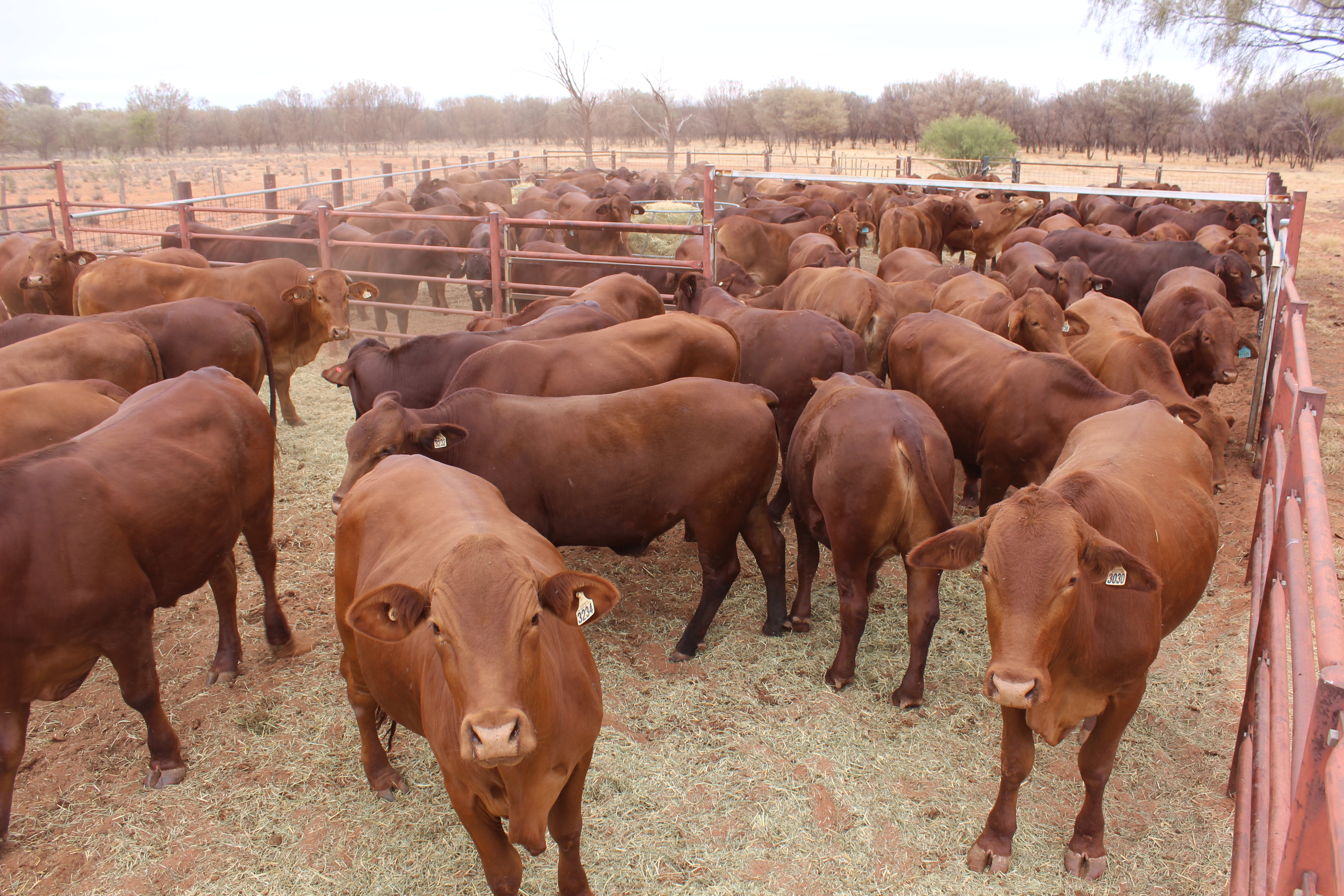 Long-term outcomes and recent successes
Through the adoption, trialling, adaptation and demonstration of research recommendations, OMP has developed into a unique industry asset for research extension and training, demonstrating a high degree of resilience to climate variability, by consistently producing premium beef regardless of seasonal conditions. These outcomes have largely been made possible through improved land condition and the refining of production systems for Central Australia's extremely variable environment.
Quality Graze Steer Challenge
The OMP research story is intertwined with training and extension. The producer Steer Challenge is a great example. The trial actively involved seven producers in the region, with over 300 visitors during the two years it was conducted. It was a highly effective tool for engaging producers in the Quality Graze research; helped along with a little bit of healthy competition. The testing and application of the latest precision pastoral technology was also a key part of this demonstration. Click here to download the final report: Quality Graze Steer Challenge (PDF, 3 MB).
Example Project Activities
Feed utilisation and breeder performance (Sweet Spot Project)
Improving herd genetics through selection (Combined EBVs Project)
Breeder mortality investigation
Improving breeder herd efficiency in the arid region with performance recording and objective selection
Calf loss study
Weaner nose ring trial
Investigation of hormonal growth promotants for meat quality
Collaboration with Precision Pastoral in developing Walk Over Weighing (WOW) technology
Pre-trucking strategies to maximise MSA compliance for steer turnoff to abattoirs
Resources and articles
Good land condition pays premiums (July 2020)
Old Man Plains field day – Beyond the dry times field day booklet (PDF, 3 MB)
Old Man Plains Research Station – Benefiting pastoralists in Australia's arid region (PDF, 2 MB)
Best-bet practices for managing grazing lands in the Alice Springs region of the Northern Territory (PDF, 5 MB)
For more information about Old Man Plains or the research projects being conducted on-site, contact us.