Reducing calf loss from exposure
Calf loss is a major economic cost to beef cattle herds of northern Australia. In the treeless rangelands typical for the Northern Downs country type, a 6.7 percentage point increase in the occurrence of calf loss was estimated for heifers that were predicted to calve in months that had unfavourable temperature-humidity index conditions.
This project aims evaluate the effectiveness of providing paddock-shade shelters at reducing the occurrence of calf wastage in first-lactation cows.
The study will be conducted on two commercial beef cattle breeding stations located on the Barkly Tableland, with the intervention applied at the paddock-level. The experiment will be replicated within properties over two consecutive reproductive cycles (a three-year period in total). Each group of heifers will be monitored for approximately 12 months from the time of allocation to treatment group (at pregnancy diagnosis) to weaning. Within each property, attempts to control known confounding variables will be undertaken by either management (such as vaccination, equal stocking rate, equal pasture utilisation, similar nutrition) or through measurement and later potential adjustment at the time of analyses (such as for predicted month of calving and environmental conditions).
Objectives
By the conclusion of Reducing Calf Loss from Exposure, the project team will have:
Evaluated the effectiveness of providing shade shelters at watering points at reducing the occurrence of calf wastage in heifer mobs.
Trial design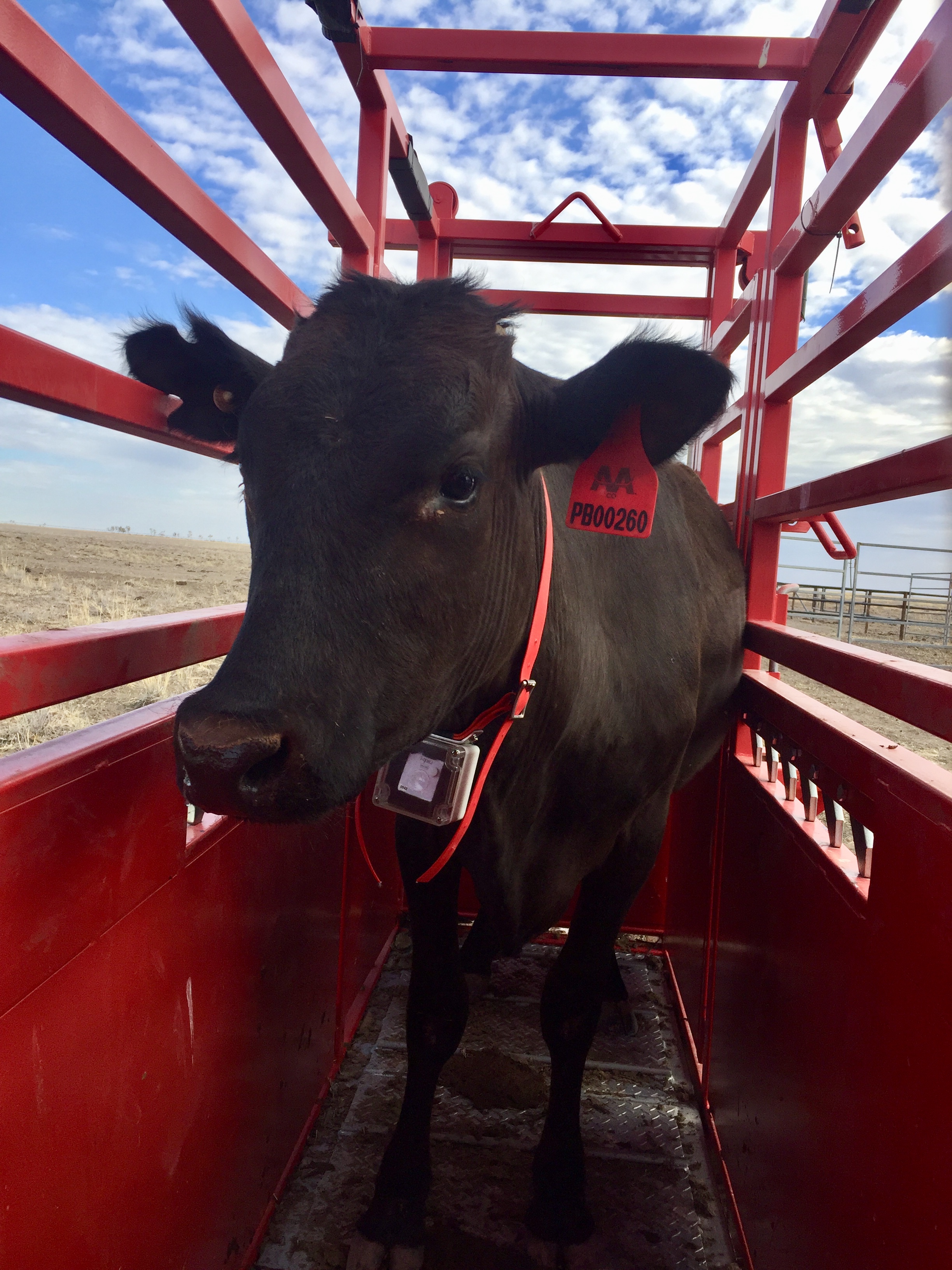 To investigate the effectiveness of providing shade to largely treeless plains, the Reducing Calf Loss From Exposure project will establish research sites on two commercial properties. On each property, two paddocks will be identified that are of equal size and productive capacity. Shade structures similar to those used in feedlots will be constructed at short distances (200 to 500 meters) away from water points in paddocks (with few trees) to prevent cattle from congregating around the water points.
GPS data loggers (Photo 1.) worn by a subsample of animals will enable us to determine if there is an association between heifers that regularly used the shade and the occurrence of calf wastage. Environmental data obtained from the weather stations located beneath and external to the shade structures to determine the conditions that appear to impact on calf welfare.
At the time of pregnancy diagnosis on each property, approximately 700 pregnant heifers for each exposure group (i.e. either shade, no shade) will be randomly selected from within a year-cohort of pregnant heifers. Preferably, only heifers predicted to calve during the October to December calving window will be selected, as this is the highest at-risk period for unfavourable environmental conditions within the Barkly region. Heifers will be randomly allocated after stratifying for estimated foetal age and body condition.
The observation of two consecutive year-cohorts of confirmed pregnant heifers is planned, with heifers monitored for approximately 12 months from the time of allocation (at pregnancy diagnosis) to weaning. At weaning, which will conclude their involvement in the study, the first lactation cows will be re-paddocked elsewhere on the property and the next year-cohort of pregnant heifers allocated to experimental paddocks using the protocols as outlined above.
Heifers will be recorded as having experienced foetal and calf loss if they are recorded as not lactating at the branding/weaning muster, provided it is done later than one month after the expected calving date. An assessment of the effectiveness of the intervention will be based on the strength of the association between both access to and use of shade and the occurrence of foetal and calf, and quantifying the magnitude of effect.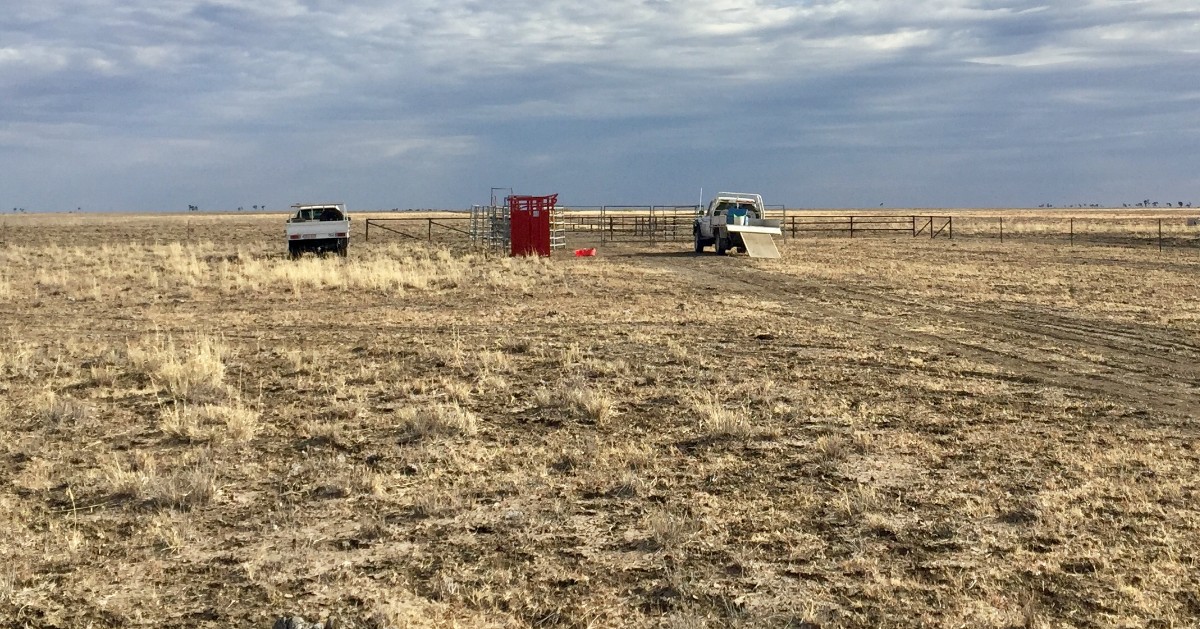 Project details
The trial period is due to conclude in 2023 with the final report prepared and submitted to the funding body by December 2024.
For more information about the project, contact Kieren McCosker, Livestock Scientist, Northern Territory Department of Industry, Tourism and Trade, on 08 8973 9771.
The Reducing Calf Loss From Exposure project is a jointly funded by Meat & Livestock Australia and the Northern Territory Government.