Sweet Spot: improving breeder herd performance through optimal pasture utilisation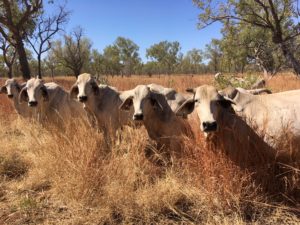 Breeders need the right nutrition to perform well. Is there a sweet spot of pasture utilisation that will sustainably increase breeder productivity in northern Australia?
Methods
There is an untapped gold mine of breeding herd production data from sites across northern Australia. We will use existing datasets to ask new questions, getting the most out of research that has already occurred.
We will collate, analyse and model breeder data to:
Identify the pasture utilisation rates which optimise breeder productivity
Improve existing models to predict breeder performance and economics of herd management
Develop tools to improve breeder productivity and maximise profitability.
Project objectives
Develop tools to predict the impact of pasture utilisation on reproduction
Help producers optimise pasture use to maximise the kilograms turned off/ha (increase weaning rates and reduce breeder mortality) while maintaining the resource base
Increase beef production efficiency with a reduced cost of production.
When: June 2018 to April 2022
Contacts:
Project Team: Northern Territory Department of Primary Industries and Resources, Queensland Department of Agriculture and Fisheries, Queensland Department of Environment and Science, Karingal Systems and Trudi Oxley.
Download a copy of the Sweet Spot project flyer (PDF, 4.45MB).
---