GrazingFutures Livestock Business Resilience — Event summaries
The GrazingFutures Livestock Business Resilience program funds many events across Queensland. Previous events have included business analysis workshops, herd nutrition days, networking and upskilling breakfasts, land restoration showcases and more.
---
Maps and apps at Mitchell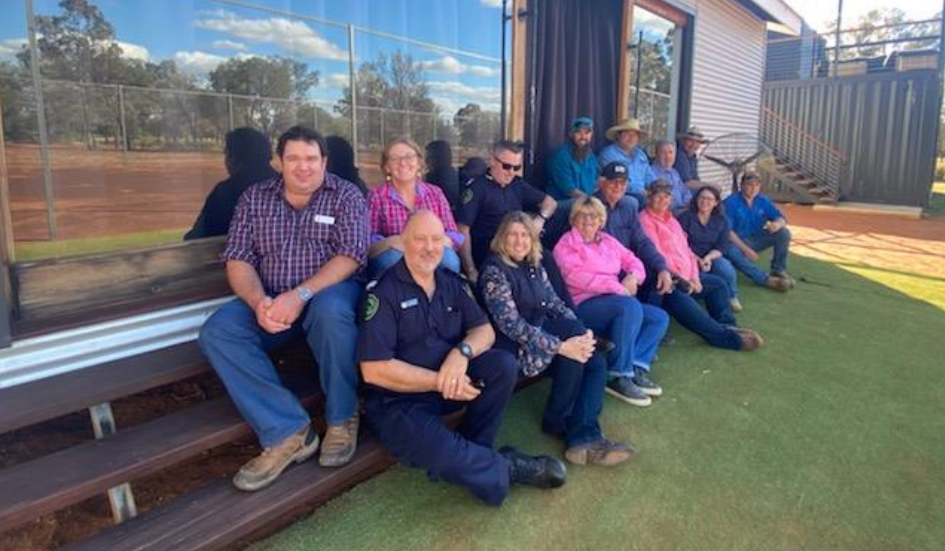 Members of the Mitchell Landcare group hosted and attended two on-property Maps and apps events in the Mitchell region in south west Queensland, including Mulga Belt, approximately 30 minutes south of Mitchell, and Havelock approximately 30 minutes to the north. Attendees heard about the advantages of large wall maps for planning infrastructure, as well as the functions of mobile map apps that can be used for not only providing direction and location, but overlays of vegetation management codes. Both events were well attended. Read more about the Maps and apps events in this GrazingFutures event summary: GrazingFutures Maps and Apps at Mitchell (PDF, 638 KB).
Bet on your books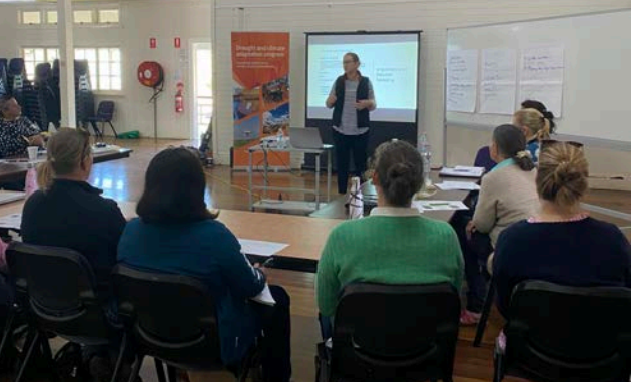 Record keeping is a job most of us dislike, dodge and don't know if we're doing well. However, good records are critical to managing a grazing business well, especially in variable seasons. In this series of GrazingFutures events, held by Rachel Nixon Bookkeeping, attendees in south west Queensland learnt how to streamline their office practices and get their books on the straight and narrow. Read more of what the attendees learnt in this event summary: Bet on your books (PDF, 350 KB).
Northern P roadshow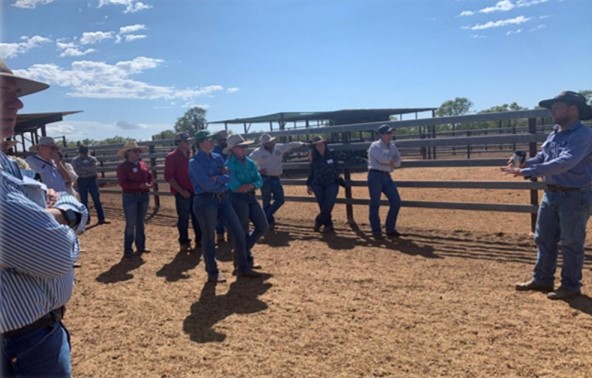 The majority of Gulf beef businesses are in phosphorus (P) deficient country. When implemented, phosphorus supplementation greatly improves the herd performance (branding, death and growth rates) of northern breeding operations faced with seasonal variability and is a fundamental feature of resilient livestock businesses. The 2019 GrazingFutures Northern P Roadshow enabled extension staff and scientists to deliver information directly to regional areas where phosphorus deficiency is a major contributor to poor herd production and business outcomes. Bringing science to the bush, connecting producers to respected researchers and fostering peer to peer learning increased the adoption of phosphorus supplementation across the region. Learn what messages were shared at the many Northern P Roadshow events in this GrazingFutures case study: Northern P Roadshow (PDF, 1.3 MB).
Introductory Excel for Grazing Workshops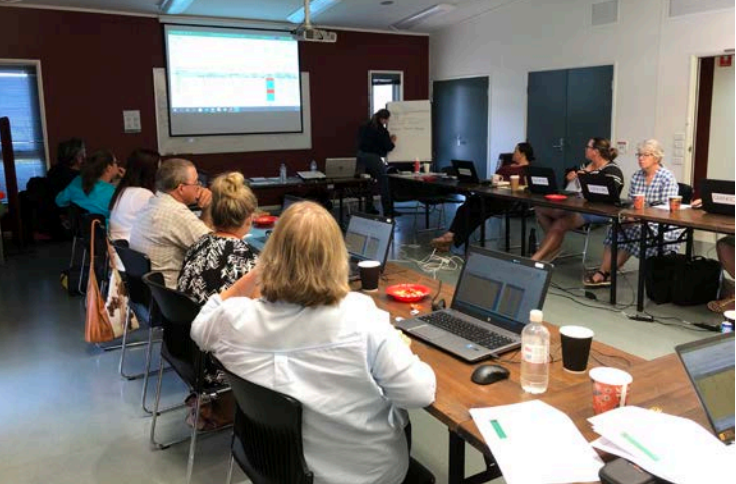 Microsoft Excel is a software program which has broad and valuable application for agricultural businesses, however graziers may not have had formal training or exposure to the program to confidently use it in their business management. In most instances, they have access to the software, but may not keep pace with system upgrades and explore options to utilise the program adequately. The 'Introductory – Excel Spreadsheets for Grazing Enterprises' is a ¾ day hands-on workshop which fills this skill gap for graziers and has proved popular in south west Queensland. Read why more than 140 people have attended this workshop and more than half have since made changes to their business management and data recording: Introduction to Excel (PDF, 244 KB).
Mapping a plan with Queensland Globe and FORAGE in Quilpie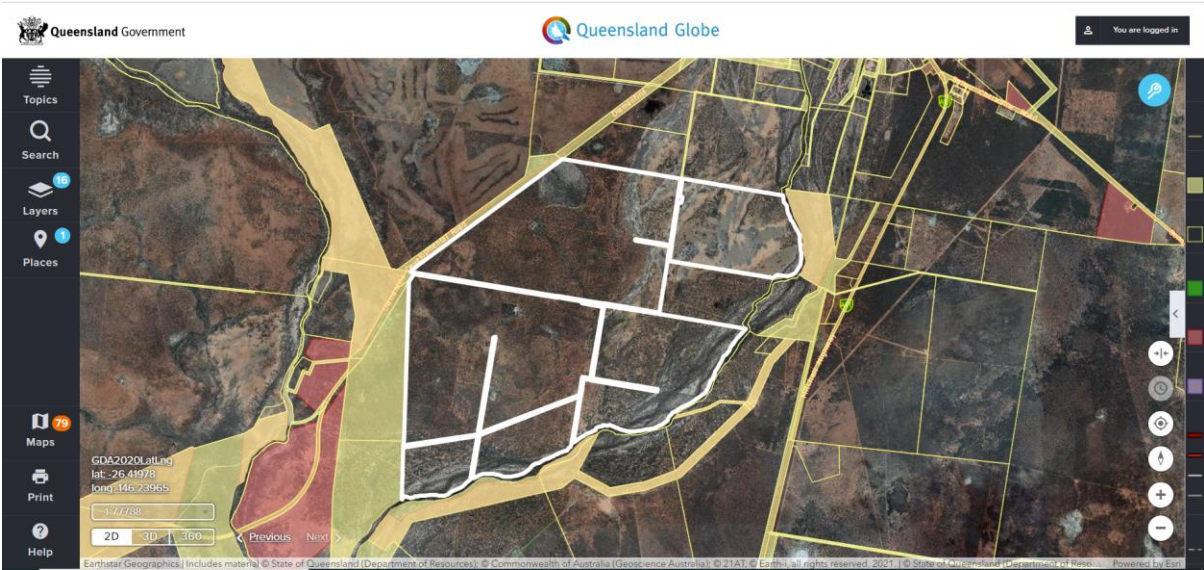 A mapping workshop was hosted by Southern Queensland Landscapes (SQL) Project Officer Lucas Mackie for a Quilpie landholder group back in May 2021. The aim of the workshop was to introduce landholders to the Queensland Government's planning and mapping programs Queensland Globe and FORAGE. Nine local producers attended the workshop and at the completion of the workshop, 33% indicated that they would be making a change to their business as a result of what they learnt that day. Read what the participants learnt and how they intend to implement changes: Mapping a Plan (PDF, 1 MB).
Evening weaner webinars reach more producers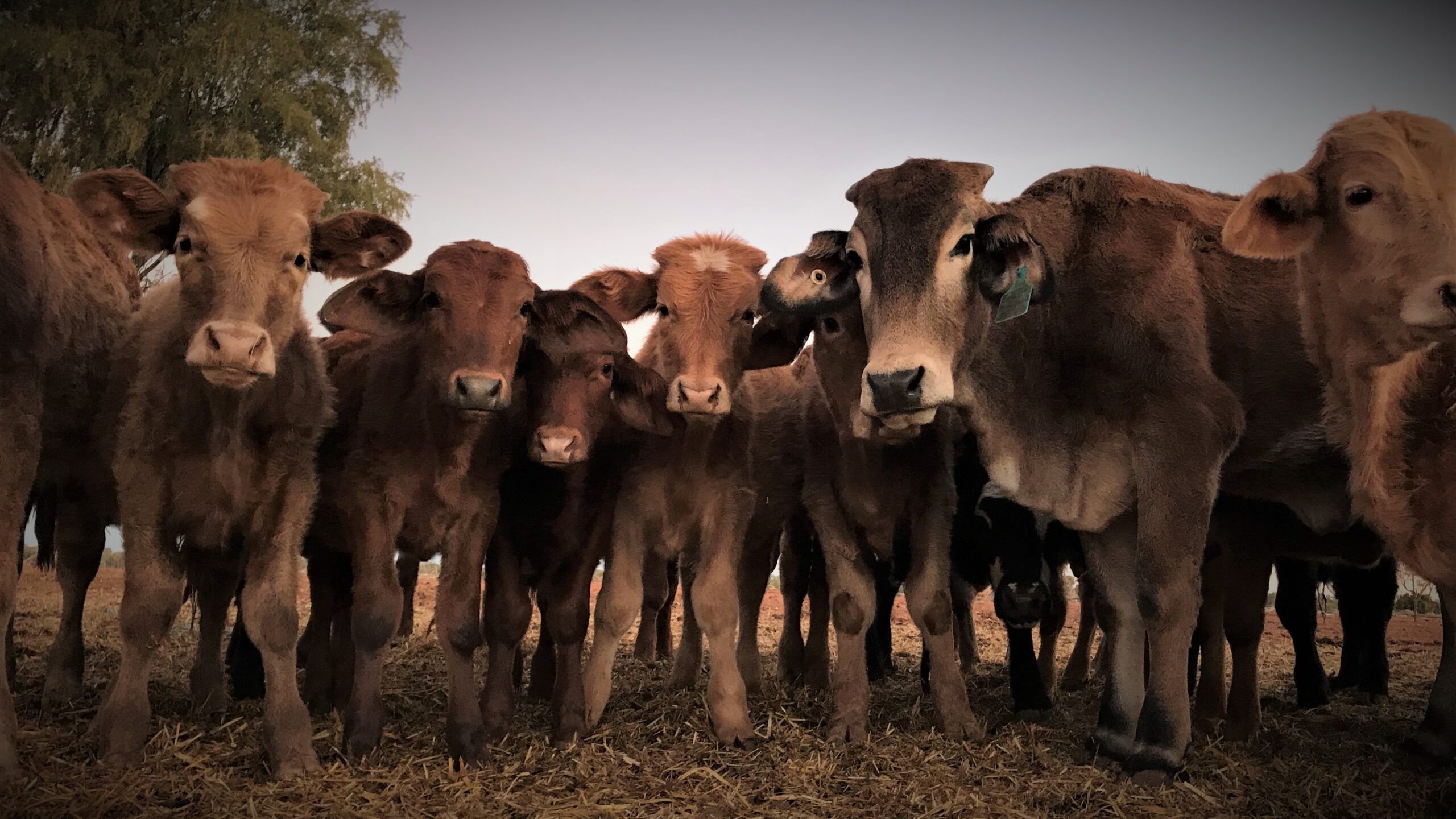 Late in 2019 GrazingFutures South, together with Désirée Jackson Livestock Management, delivered an informative early weaning webinar after information was requested during an industry event as drought conditions were forcing many beef producers to consider weaning earlier than usual. In order to reach a larger producer audience GrazingFutures south provided registrants with the option of either a daytime or evening webinar session.
There was significant interest from within GrazingFutures, Leading Sheep and FutureBeef as to whether providing two screening times (12:30-1:30pm and 7:30-8:30pm) would influence both the number of registrations and type of attendee.  The webinar proved to be very topical with 368 registrations and 187 attending the event when broadcast live; 93 during the daytime session and 94 during the evening session. Read the insights provided by event attendees, including appreciation for the opportunity to choose the timing of participation, by clicking here.
Banking on banks in Morven
It isn't often that actual change of practice that influences environment and business can be attributed to one event. However, this is not the case in regards to the Pasture and Weeds Field Day at Morven in October 2020. All landholders covered in this case study have made changes within six months of the field day, proving the value of the event to landholders. These changes will not only benefit the landholders but will benefit the landscapes of the Morven and surrounding areas well into the future. Landholders have reported that they will continue to utilise the knowledge and skills learnt at this event and will further expand on the changes made into the future. Read the changes that have been made by these land managers: Banking on banks in Morven (PDF, 1 MB).
ReproScan technology to boost breeder performance and profit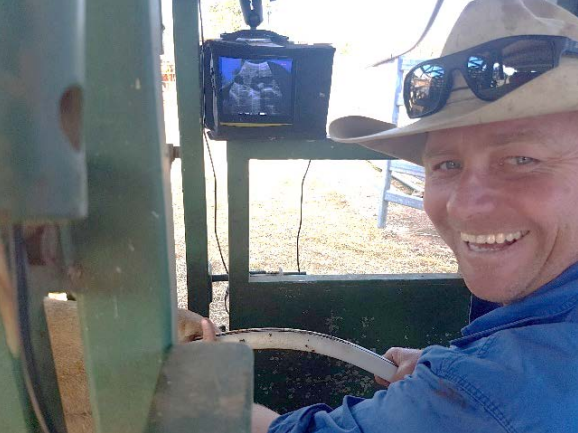 Pregnancy testing females on-site allows beef producers to make immediate and informed decisions about the future management of their herd. Non-pregnant (empty) females can be prepared for sale while pregnant females can be segregated into calving window groups to allow targeted nutritional management. Until recently, pregnancy testing via manual palpation has been the only way to determine pregnancy status — a skill that requires regular practice for the operator to remain confident in their conclusions. However, this is no longer the case, with technologies such as ReproScan now available. In August 2020, the Mount Surprise Producer Innovation Hub participated in a two-day training workshop where they learnt to use the ReproScan unit and how the results of pregnancy testing can benefit their beef businesses. Read more about the Reproscan technology to boost breeder performance and profit case study (PDF, 1 MB).
Buzzing with ideas for the application of drones in the beef industry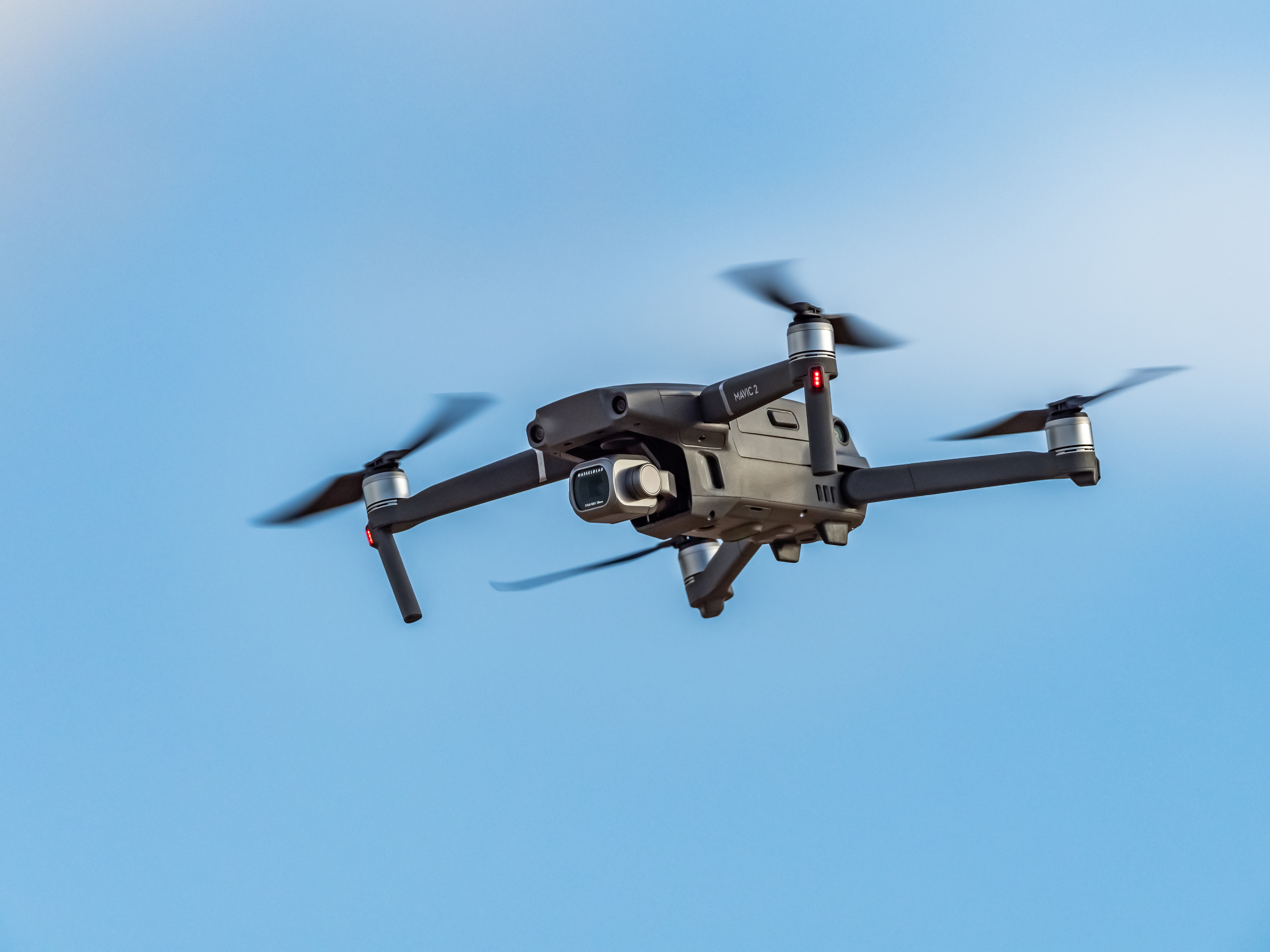 Using drones to increase labour efficiency has been of interest to many in remote areas of northern Australia for some time, however the knowledge of the limitations of current technologies was hard to find. To meet this need for specific technological information, project staff organised two drone workshops, Cloncurry and Hughenden, presented by Fiona Lake, Director of Rural Drone Academy. The workshops were well attended and supported by local producers, with feedback indicating that the event was highly valued, saving some participants thousands of dollars as a result of buying the wrong type of technology for their intended purpose. Read more of the information shared and the feedback provided by participants: Drone workshops – a GrazingFutures and E-Beef Narrative (PDF, 1 MB).
From surviving to thriving in the North West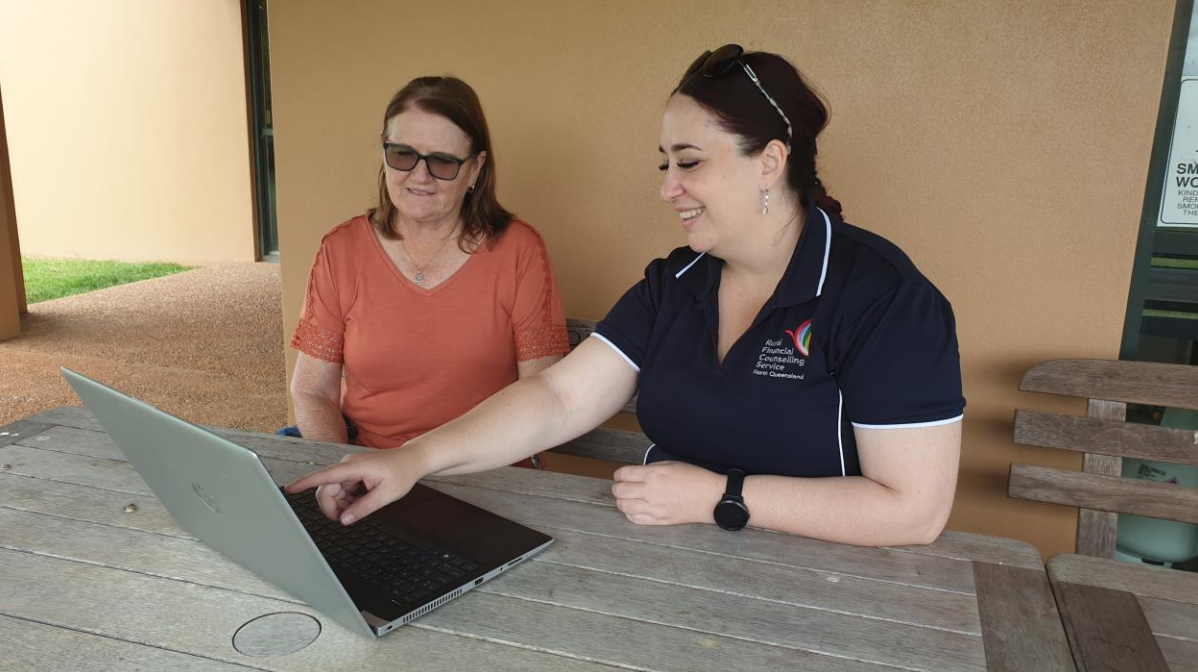 During the devastating flood event of 2019, it became apparent to producers and extension staff from different agencies on the ground shortly thereafter, that herd recording systems and financial record keeping procedures needed improving. Enter the "Surviving and Thriving in the Grazing Game" workshops.
Initially, the "Surviving and Thriving in the Grazing Game" workshops were to focus on improving financial literacy and record keeping skills of beef businesses, however further discussion and brainstorming identified that skills around communication and succession planning would also be of assistance to the target audience. The workshops held in 2020 proved to be enormously successful, resulting in five additional workshops scheduled for 2021. Read more about these events: Surviving and thriving in the North West (PDF, 500 KB).
Skills development and cross collaboration in Cloncurry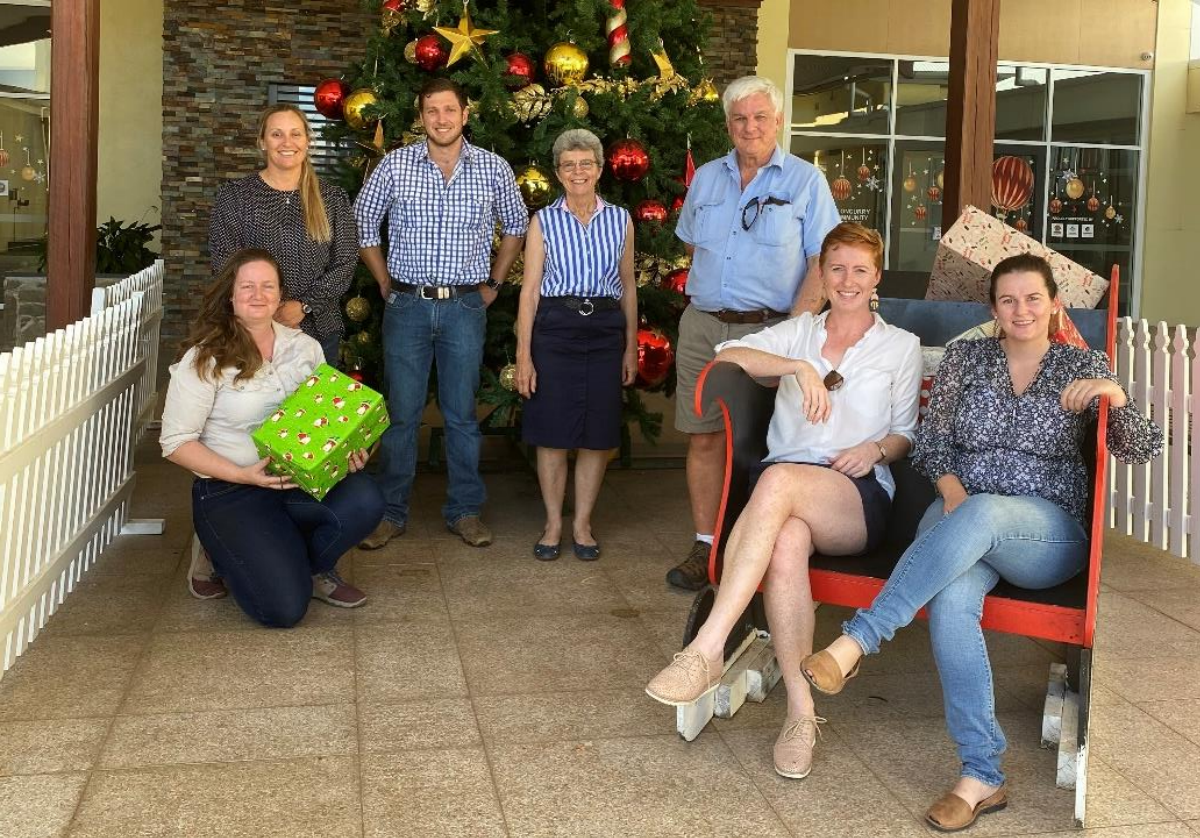 The GrazingFutures team and delivery partners QRIDA and Southern Gulf NRM, recently organised a Breedcow-Dynama herd modelling workshop to upskill extension staff and relevant industry professionals to use the Breedcow package, and in doing so, consider strategies to extend key messages from the "Northern Downs Beef production systems report". All attendees rated the day very highly (at least 9 out of 10), indicating they learnt a new and valuable skill from the event. The Breedcow-Dynama workshop marked the end of what turned out to be a very busy and productive year for the NW Beef Extension team and partners. Read more about this event: Skills development and cross collaboration in Cloncurry (PDF, 400 KB).
Ag Advisors' Breakfast
Graziers access information relevant to their on-farm management from a variety of service providers including stock and station agents, agronomists, bankers, accountants, NRM officers, financial planners, stockfeed retail and insurance brokers. Producers report that, on some occasions, advice from these sources may not match with best management practice or research results and are often conflicting in nature. Therefore, a pathway is needed for industry advisors to access up-to date research and best management practice information and/or identify when/where to refer clients when an enquiry is outside their area of expertise.
The Ag Advisor's Breakfast provided an informal arrangement for advisors to gain technical skills and knowledge, as well as network with other businesses and advisors who service local producers. Read more about the Ag Advisors' Breakfast at St George (PDF, 200 KB).
Women of wealth
In May 2020, the South GrazingFutures team was approached by Quilpie producer Annabel Tully of 'Bunginderry' who was interested in establishing a dedicated producer business group for her region. Annabel saw the need to streamline her business management and office efficiency during a break in the season to ensure she was upskilled and prepared for when the dry returns. The idea was to invest time and energy now getting her books sorted and establishing good business management practices, so when necessary she could spend more time out in the paddock managing drought. Establishing a dedicated group of local producers also meant they could form a support group, learn off each other and share their experiences – both good and bad. Click here to read the Women of wealth (PDF, 523 KB).
What are my options? — Breedcow and Dynama workshop, Julia Creek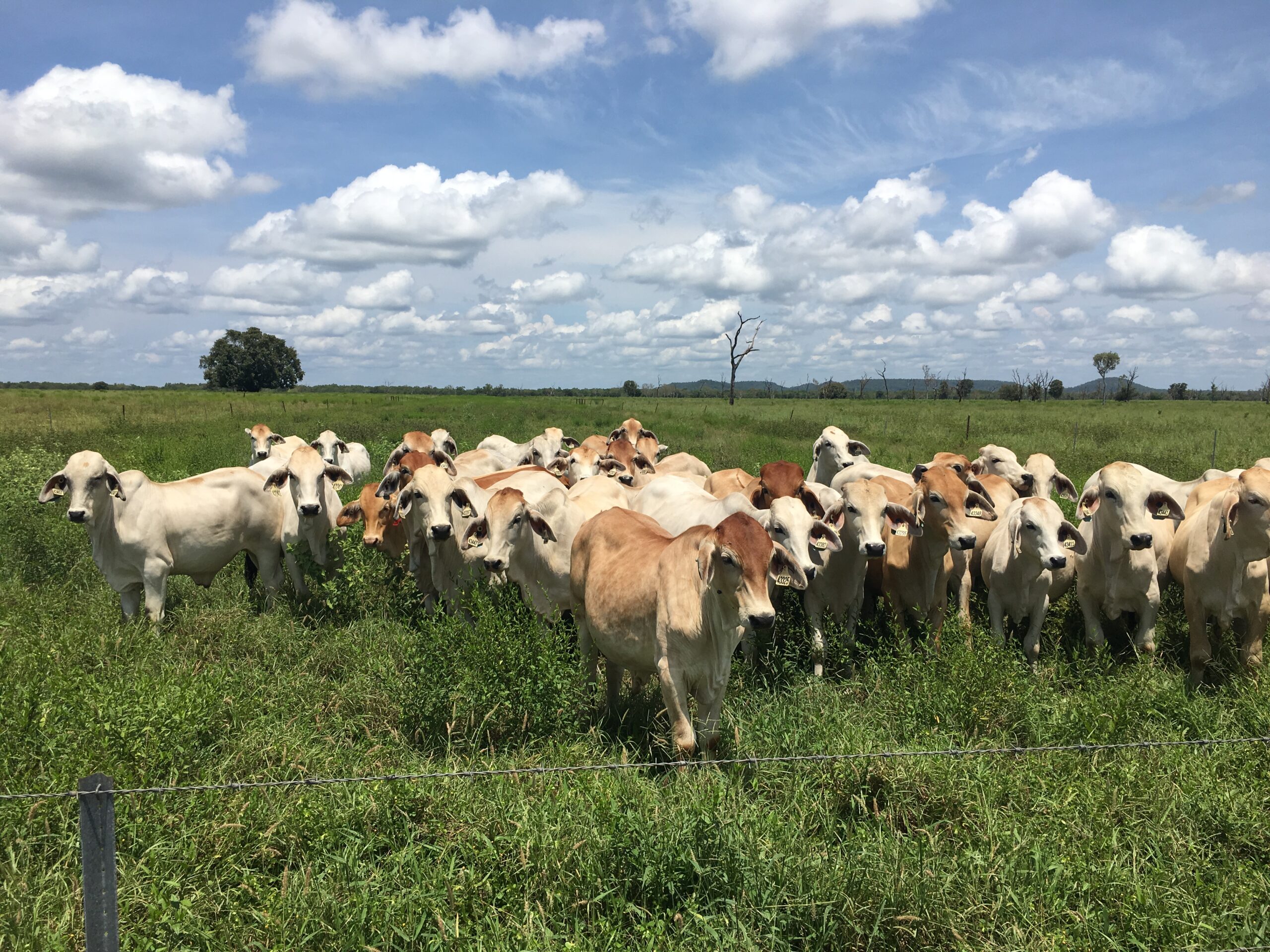 Breedcow and Dynama is a herd budgeting software package designed to be used to plan, evaluate and improve the profitability of extensive beef cattle enterprises by allowing users to model different scenarios for their cattle enterprise. In June 2019, GrazingFutures extension staff, economist Fred Chudleigh and nutritionist Dr. Maree Bowen, collaborated with Southern Gulf NRM and producers in their Profitable Producer Group (National Landcare Program) to deliver a Breedcow and Dynama workshop to five grazing businesses near Julia Creek. The following narrative, describes the experience of the participants and the value the workshop provided to their businesses. Read the Breedcow Dynama (PDF, 120 KB).
North Queensland takes on Evoke Ag 2020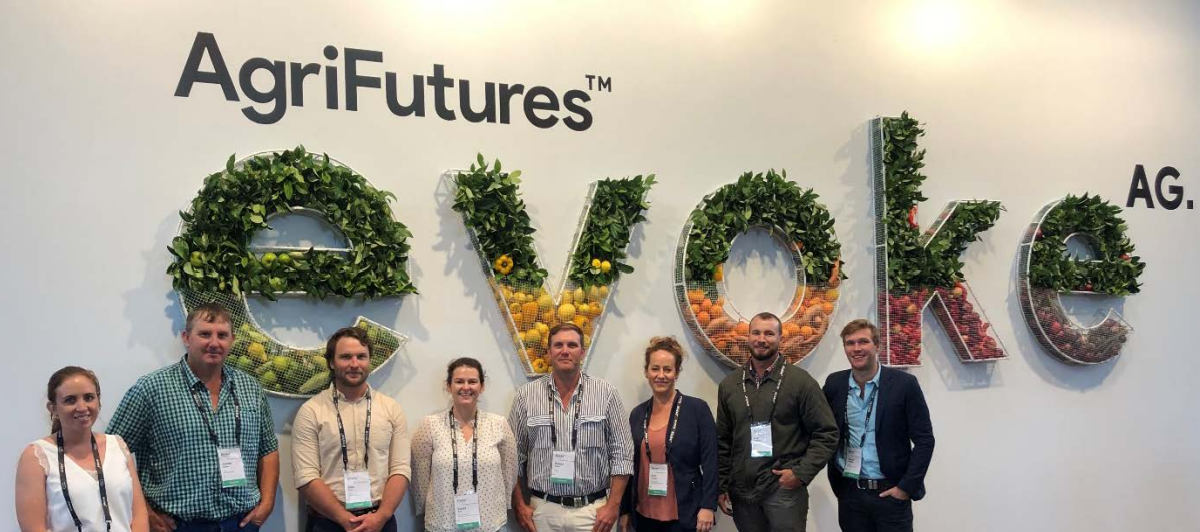 Evoke Ag, the premier ag-tech conference for Australasia, is an annual event where start up and established companies display their latest tech offerings and producers, researchers and agricultural professionals alike discuss the issues facing the industry and what the future holds. To gain exposure to presenters and technology that remote Australia has little access to, the Department of Agriculture and Fisheries facilitated the partial funding of Evoke Ag attendance for seven producers through the Smart Farms Partnership funded E-beef project, led by Southern Gulf NRM. Read the attendees' expectations, immediate impressions, ideas for implementation and perceived community benefits in this GrazingFutures narrative: North Queensland takes on Evoke Ag 2020 (PDF, 1 MB).
Basalt Bash and Beauty
Basalt Bash & Beauty is an event for rural and remote women, bringing them together to strengthen social cohesion, reduce the sense of isolation, encourage conversations on key issues and common themes, and improve mental health and wellbeing.
At this event women develop skills and are provided with links to assistance and industry related updates and information. The Basalt Bash provides a unique opportunity for rural and isolated remote women to build networks, relax and have a few fun days together. Over the years the event has grown and evolved, with more and more women coming along to share their stories, experiences and challenges of life in far North Queensland. Click here to read the Basalt Bash and Beauty case study (PDF, 1 MB).
Interstate collaboration at the Calf Loss Forum at McKinlay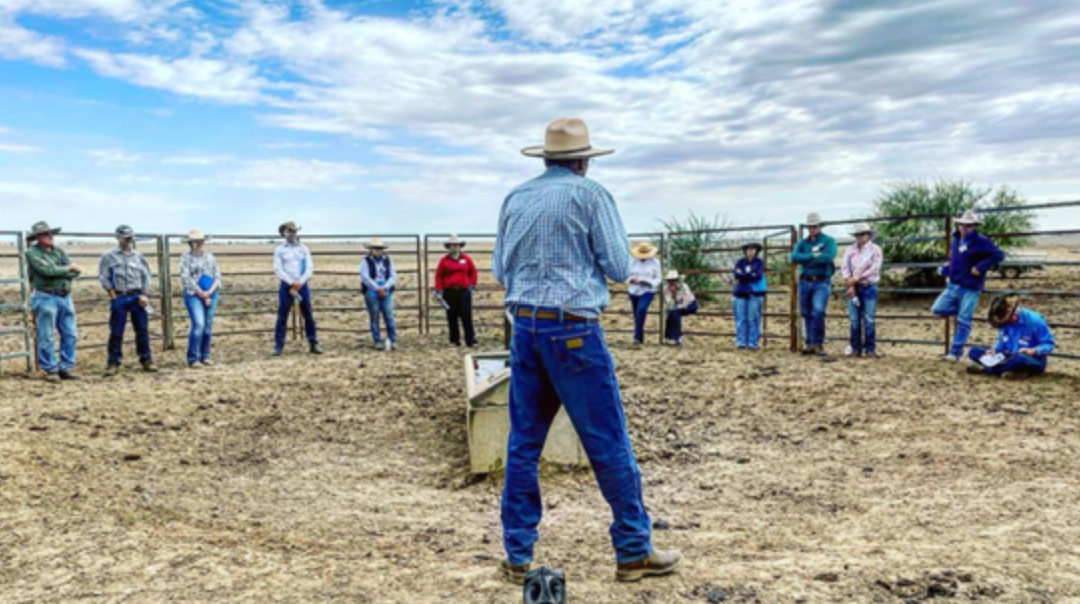 Producers, industry and interstate government departments came together to discuss recent research and practical prevention strategies of calf loss on the downs near McKinlay on 8 October. Read more…
Begonia beef business analysis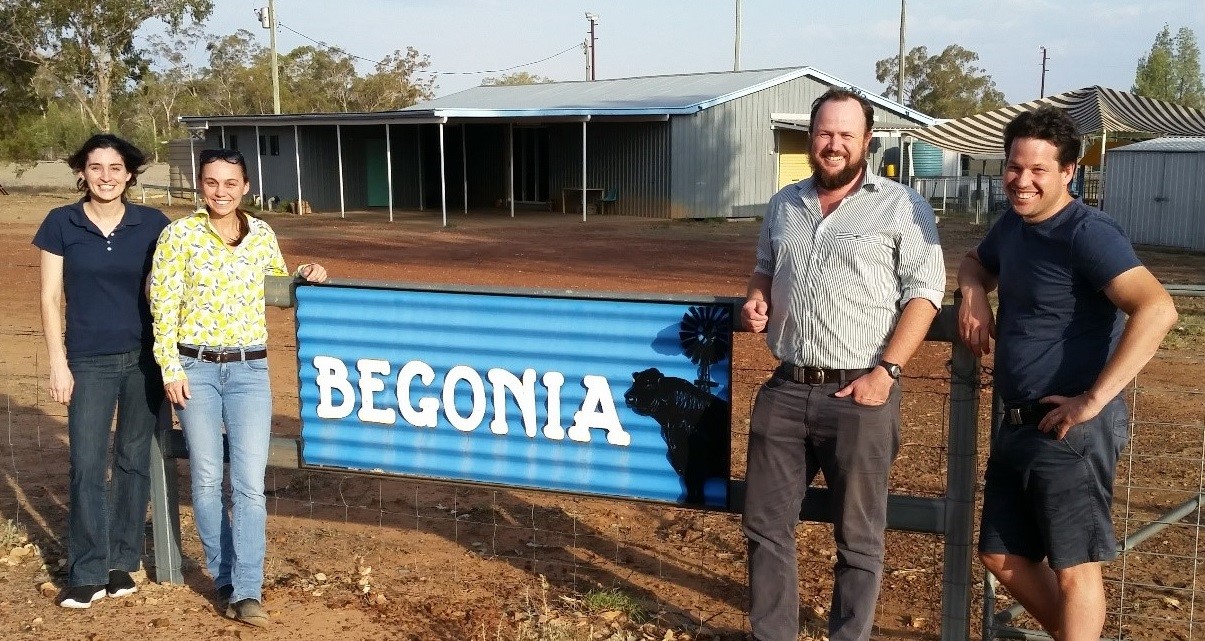 Tim Moravek and Daisy-May Denny (DAF Agricultural Economists), presented the "Profitable Decision Making" workshop at the Begonia Sports Club.  Workshop attendees were taken through a process of how to economically analyse their current operation and were shown how to test available options to improve profitability. Read more…
Technology for a better farm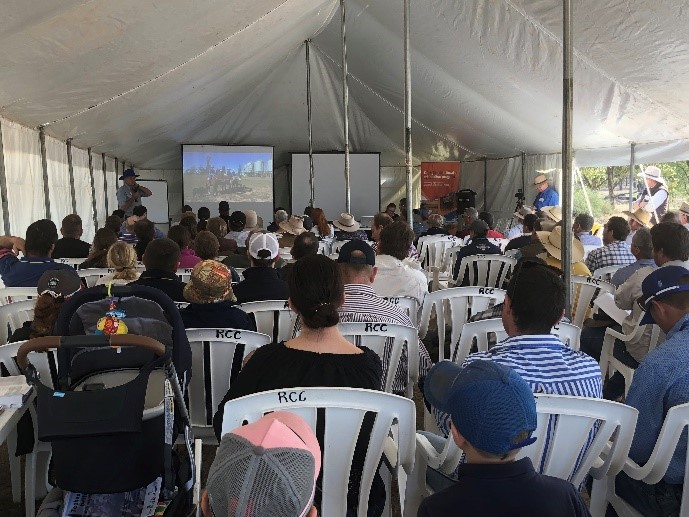 GrazingFutures held a 'Technology for a better farm' field day 27 July 2019 showcasing one of the project's walk over weigh (WOW) systems in use in western Queensland. The field day was held at 'Echo Hills', Roma where the technology has been in use since October 2018 with the assistance of livestock managers Anna and Anthony Dunn. Read more…
---
More information